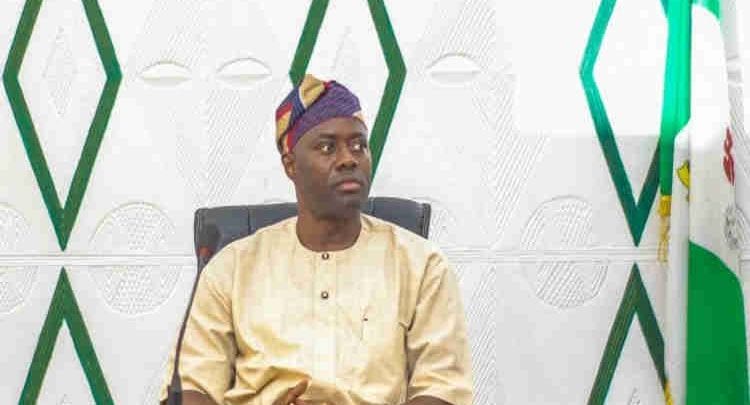 Some students of Ladoke Akintola University of Technology (LAUTECH) have reacted to the report that confirmed the health status of Seyi Makinde, governor of Oyo State.
This newspaper reported how Mr Makinde was tested positive for Coronavirus and had since then been in isolation.
Following the report, students of LAUTECH in a statement signed by various leaders pray for the governor's quick recovery.
One of them, Abiodun Oluwaseun Laurel, a former president of the institution's Student Union said humanity is behind Mr Makinde.
He said: "Humanity is strongly behind you in this trying time, you will see this through and lead us to the promised land. God's protection over you Father, you are a victor and you will come out of this victorious. Continue to fight and stay strong for us, we are with you in prayers."
Another student leader, Opakunle Mayowa said: "Nothing shall by any means take you away, father to all. You have always thrived, and you will thrive over this too, the man of the people."
Following in the same suit is the President of Lautech drug-free club, Tolulope Adewusi, who prayed that: "May no ailment of any form cut short all expectations of you. You shall fulfill all your plans and even live longer to enjoy the fruits of your works".
Recently, Mr Makinde approved the reconstruction of a major road that leads to the school amongst many other roads, Stadium-UnderG-LAUTECH Gate road.
The students said the gesture is a piece of great news and hope of development in that axis as it will birth several other developments in the area.
They said: "The importance of a good road cannot be overemphasized as studies have ultimately shown its importance in an economic increase in different locations."
"It is worthy to note that the Governor, has been a father and benefactor to many; H.E Governor Seyi Makinde, has on several occasions proven his love and commitment to the welfarism of students of Ladoke Akintola University of Technology, he has so far been up to the task of funding the institution and prompt payment of salaries of the institution's workforce, he has been rolling out policies that will restore and reposition the institution on the global map.
"These and many more are the reasons why the student of the institution are showing support and solidarity to the people's Governor for his show of concern and consistent support to the student populace."
"Unfortunately, this good man of valor and goodwill has tested positive to the pandemic COVID-19 even without showing symptoms."
"We pray the good Lord to strengthen him and grant him quick recovery without complications. Also, we pray the good lord to uphold his family, his loved ones and the entire good people of Oyo state as we are hopeful and expectant of the news of his total recovery to continue in his humanitarian style of Governance. Amen"