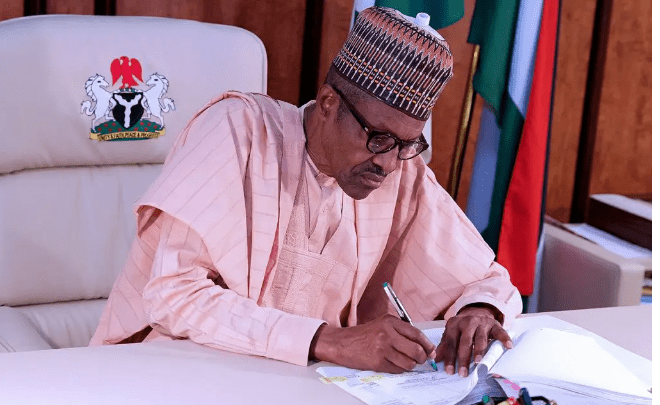 President Muhammadu Buhari has signed the Quarantine Order into law, giving legal backing to the lockdown extension in Lagos, Ogun and the FCT.
In a national broadcast to Nigerians on Monday, the president said he relied on powers conferred on him by Sections 2, 3 and 4 of the Quarantine Act (CAP Q2 LFN 2004).
The Regulations, effective March 30, 2020, also gave legal backing to the various measures outlined in the President's National Broadcast on March 29, 2020.
These include Restriction/Cessation of Movement in Lagos, FCT and Ogun State and others toward containing the spread of the pandemic in the country.
He said: "At this point, I will remind all Nigerians to continue to take responsibility for the recommended measures to prevent transmission, including maintaining physical distancing, good personal hygiene and staying at home.
"In addition, I have signed the Quarantine Order in this regard and additional regulations to provide clarity in respect of the control measures for the COVID-19 pandemic which will be released soon.
"The public health response to COVID-19 is built on our ability to detect, test and admit cases as well as trace all their contacts. While I note some appreciable progress, we can achieve a lot more.
"Today, the cessation of movement, physical distancing measures and the prohibition of mass gatherings remain the most efficient and effective way of reducing the transmission of the virus. By sustaining these measures, combined with extensive testing and contact tracing, we can take control and limit the spread of the disease."
BREAKING: President Muhammadu Buhari has just signed the Quarantine Order. pic.twitter.com/dp3LxTnNNJ

— Bashir Ahmad (@BashirAhmaad) April 13, 2020