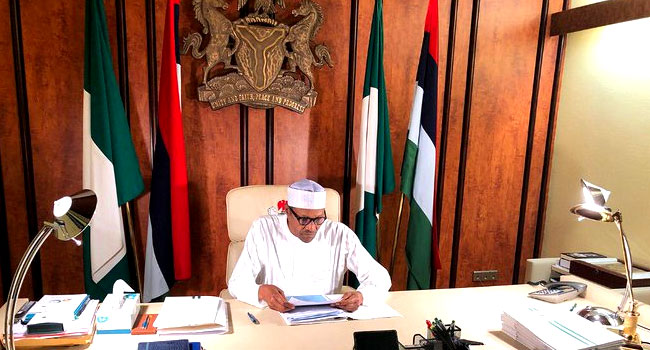 President Muhammadu Buhari has stated that Nigeria has been adapting to the new global realities caused by the Coronavirus pandemic.
This was contained in the address of Monday evening broadcasted live on the Nigeria Television Authority (NTA) network.
"I will start by commending you all for the resilience and patriotism that you have shown in our collective fight against the biggest health challenge of our generation.
"As at yesterday, 26th April 2020, some 3 million confirmed cases of COVID-19 have been recorded globally with about 900,000 recoveries. Unfortunately, some 200,000 people have passed away as a result of this pandemic.
"The health systems and economies of many nations continue to struggle as a result of the coronavirus pandemic. Nigeria continues to adapt to these new global realities on a daily basis.
"Today, I will present the facts as they are and explain our plans for the coming months fully aware that some key variables and assumptions may change in the coming days or weeks.
"Exactly two weeks ago, there were 323 confirmed cases in 20 States and the Federal Capital Territory, " the statement read in parts.