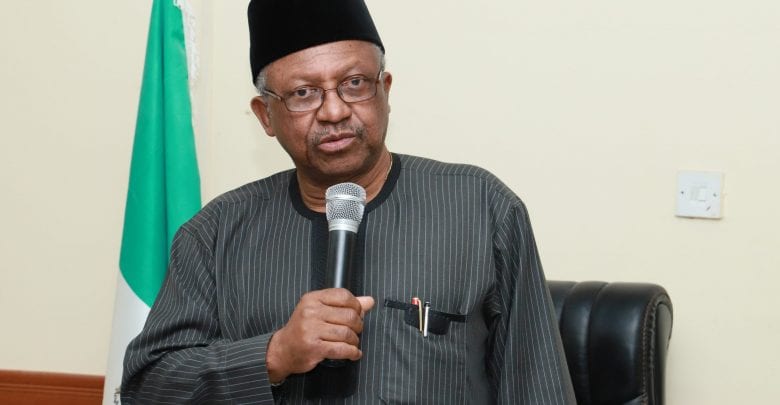 The minister of health, Osagie Ehanire has advised Nigerians to be prepared for a worst-case scenario as the country learns more about the COVID-19 pandemic. Mr Ehanire said this at the national briefing of the Presidential Task Force (PTF) on COVID-19 on Tuesday evening.
He said: "It is of great importance that we members of the health sector and citizens to use this period to dedicate our efforts to strive for the best outcomes, but also be prepared and prepare for the worst as we learn more about coronavirus every day."
Accordingly, Mr Ehanire announced the readiness of the health team to adjust its strategy as at when due.
"We must be ready to adjust our strategy. These are based on knowledge and evidence."
The minister also noted that a team of experts have been deployed to Calabar, Cross River State capital to review and evaluate the present status and needs of the state's response team on COVID-19. Recall that only Kogi and Cross River States are yet to record at least a single case of the infection.
According to him, the team members include experts from the National Primary Health Care Development Agency (NAPHCDA), the Nigeria Centre for Disease Control (NCDC), the department of Hospital Services and Department of Public Health and Department of Family Health.
He explained that the team will brief the state Governor, Ben Ayade, on its evaluation before they departing from Calabar.
"Another team has also embarked on a fact-finding visit to Borno state", Mr Ehanire said.
Commenting on the neglect of other essential services in health in both private and public hospitals throughout the country, he said, there are missions working on the restoration of normal services.
"… (The neglect of) reproductive maternal neonatal child health and nutrition immunization and chronic disease management due to fear of COVID-19 or due to also focus on COVID-19."
"Therefore the missions are working to always include officials of national Primary Health Care development agency and Department of Family Health to press for restoration of normal Medical Services." he said.