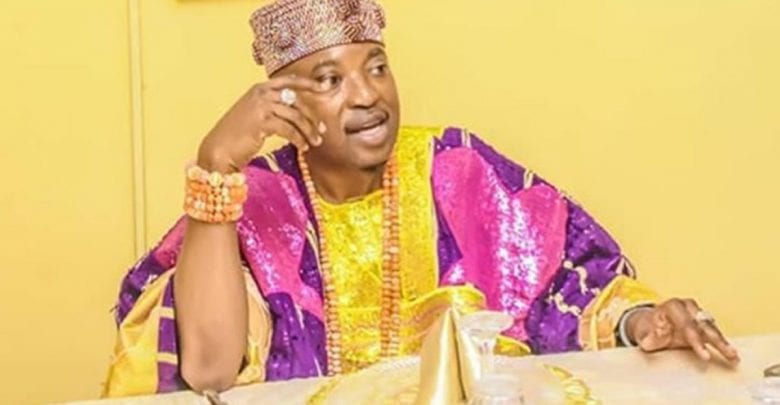 The Oluwo of Iwo, Abdulrasheed Adewale Akanbi, is set to distribute foodstuff and money in the three local governments of Iwo, Ayedire, and Ola-Oluwa.
The monarch's press secretary, Ali, Ibrahim, said the decision is part of the palliatives to lessen the hardship of the less privileged in this trying time of dreaded coronavirus.
Ibrahim said the distribution of the relief materials (foodstuff, money, and bread) takes place on Wednesday, 1st April, 2020.
"Aside from lifting people out of hungry, the relief materials will also complement the government most especially the state having a lot of financial workload on her head"
"This is a critical time for everyone and more critical for the poor, the orphans, the stationed aged men and women under their roof with no one to request from. At this moment, we need to be a compassionate neighbor extending the little we have to them. With whatever you have, you can still assist with little. Let's be compassionate to the core", part of his statement read.
"The three local governments constituting Iwo Federal Constituency will be evenly captured. Ola-Oluwa axis is divided into two- Ikire, Ogbaagbaa, Telemu, Ilemowu, and Igege will have theirs with Akire while Ikonifin, Bodeosi, Ajagunlase will collect theirs from Adatan of Asa. I (Oluwo) will personally supervise the distribution for Iwo by visiting people in their quarters (Agbole) while Ileogbo, Kuta, Oluponna and Ikoyi beneficiaries will have it delivered directly to them"
"The social distancing dictate and other precautionary protective measures will be duly respected and observed"
"I hereby called on wealthy Nigerians and leaders to assist the poor vulnerable and needy neighbors through the provision of foodstuff and money. A neighbor in need is a neighbor indeed"