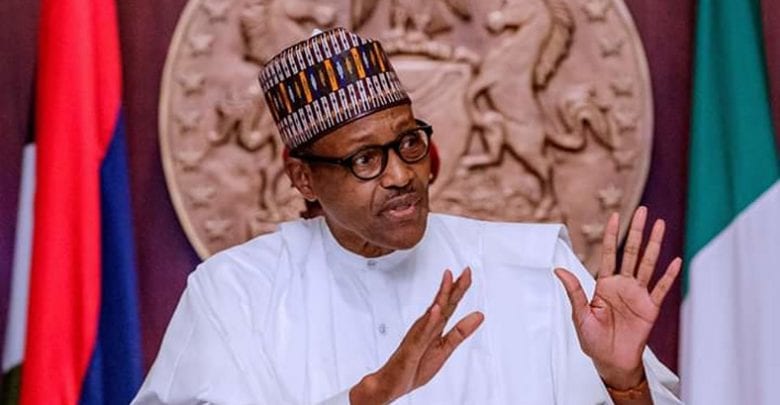 A Nigerian Pastor, Adewale Giwa has urged President Muhammadu Buhari to reopen churches for Christians to come together to plead for God's mercy to curb the spread of COVID-19 in the country.
President Buhari had in a broadcast last month said churches, mosques, and other public places remain closed despite the relaxation of lockdown in the country.
But in a statement made available to reporters on Tuesday, the pastor said the demons behind COVID-19 are against the reopening of churches in Nigeria.
Giwa noted that only the lukewarm Christians would support the closure of churches, adding that the pandemic will soon come to an end.
He said, "I write in my continued effort to recommend that President Muhammadu Buhari should reopen churches across the country.
"It is very unfortunate that most Nigerian Pastors, as well as Pastors around the globe, have misused and abused God's sheep to their selfish and wicked gains.
"This explains why most Nigerians are against reopening churches. I empathize with the poor whose last pennies have been sucked out of their pockets by mercenaries in the name of Pastors. I want to believe that God allowed this 'man and devil' imposed pandemic to occur to expose agents of the devil found in His House.
"That said, God's church still houses true and faithful Christians who fellowship to worship Jehovah, the creator of you, me, and the entire universe. He is way bigger than COVID-19 and we need the church open to enable us to come together to plead for His mercy and healing.
"There is power in numbers and even a fool understands this very basic tenet. The demons behind COVID-19 understand this basic principle and that is why their first line of action was to clamp down on the church.
"When you scatter God's sheep, you weaken their ability to jointly call on their father. Creators of COVID-19 use the divide and conquer principle to maintain control of people and establish fear in them.
"Not only are God's sheep denied the opportunity to praise and worship together, but they are also isolated with no money on which to fend.
"How come the president and his cabinet still meet? How come presidential pets who join in looting the nation's money still meet with their colleagues to generate rules that are designed to hurt the weak and the poor? Are they immune to coronavirus?
"The House of God remains Holy even when there are thieves called Pastors in them. God is all-seeing and all-powerful and there is no doubt that He will judge fake Pastors at His appointed time.
"Make no mistake about that! Christians, on the other hand, should know better than giving their money to Pastors who buy private jets, fancy cars, houses, etc. Please review my previous statements against such pastors.
"Again, the House of God is Holy and cannot be compared to individuals. Because this is not a book, I cease this moment to direct those against the opening of God's church to the old and new Testaments where Our Father and His son explain the essence of Jehovah's Church.
"God's House comes first before schools, hospitals, and what have you. President John Magufuli of Tanzania knows this little secret and he refuses to close churches and mosques in his country. If you have faith like a grain of mustard seed you can move any mountain."