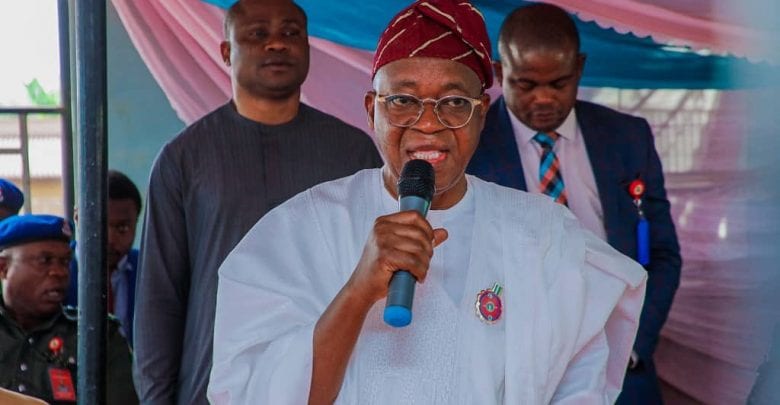 The governor of Osun State, Gboyega Oyetola, has sent a message of support to three of his colleagues that tested positive for coronavirus pandemic.
This newspaper reported how Oyo State governor, Seyi Makinde; Bauchi Governor, Bala Muhammed, and Kaduna State Governor, Nasir El-Rufai tested positive for the dreaded disease.
Mr Oyetola, on Tuesday, however, took to Twitter to pray and wish his colleagues well in their battle for recovery.
He wrote: "My thoughts and prayers are with my dear colleagues, Governors @SenBalaMohammed, @elrufai, @seyiamakinde and other persons who have tested positive for Coronavirus. I wish you all a quick and safe recovery."
Governor Oyetola also appealed to residents of Osun State to obey the lockdown rules in the state.
"I also appeal to all indigenes and residents of Osun to comply with the government's directive on the lockdown, as it is in the interest of the safety of the State and you, the people.
"Let's UNITE to fight and stop the spread of Coronavirus. We all should continue to observe all precautionary measures to keep safe against COVID-19."
The Nigeria Centre for Disease Control (NCDC) has announced an additional four new cases of COVID-19 in the country, bringing the total cases in Nigeria to 135.