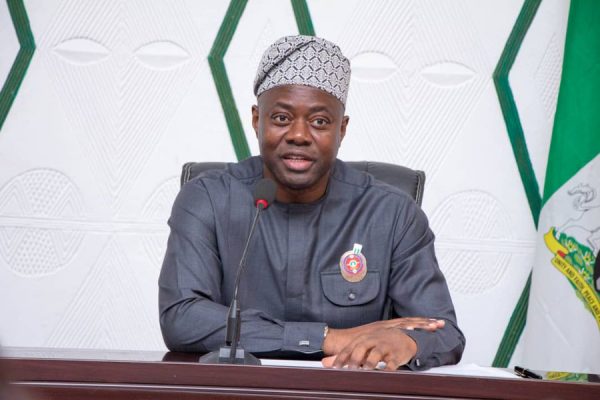 The Governor of Oyo State, Seyi Makinde, has contradicted the Nigeria Centre for Disease Control (NCDC) over the latest figure of confirmed cases of Coronavirus in the state.
Mr Makinde, in a post on Twitter on Tuesday, said the state recorded two new cases of COVID-19.
"The COVID-19 confirmation tests for two suspected cases came back POSITIVE. One case in Ibadan North and one case in Ibadan North West. So, the total number of confirmed cases in Oyo State as at 8 PM today (Tuesday), is sixty-seven," he tweeted.
But giving the breakdown of cases recorded in the country on Tuesday night, the NCDC said Oyo had four cases of 146 new cases.
According to the breakdown, Lagos had 57, Kano – 27, Kwara – 10, Edo – 9, 8 in Bauchi, 7 in Yobe, 4-Kebbi, 4-Oyo, 3-Katsina, 3-Niger, 2-Plateau, 2-Borno, 2-Sokoto, 2-Benue, 1-Gombe, 1-Enugu, 1-Ebonyi, 1-Ogun, 1-FCT and 1 in Rivers.