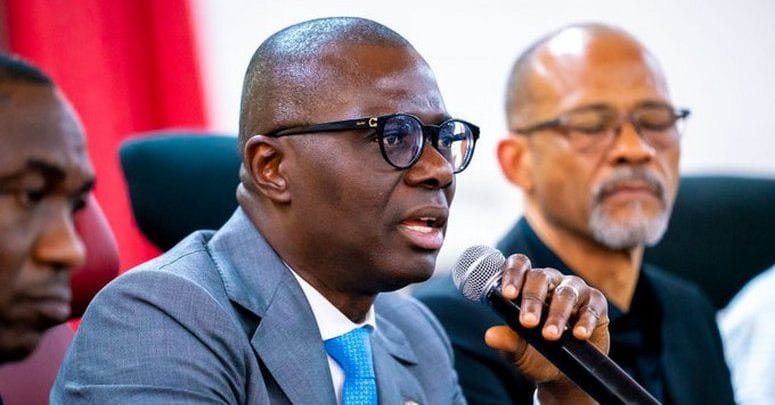 Wearing of face masks in public places is now compulsory in Lagos state, Governor Babajide Sanwo-Olu has said on Saturday.
During a news conference at the State House, Marina, the governor said the decision is part of measures to curb the spread of Coronavirus in Lagos communities.
Governor Sanwo-Olu said failure to comply with the directive on the use of face masks in public places would met wit stiff penalties and sanctions.
He also appealed to Lagosians to leave the medical-grade N-95 masks for the use of medical workers who need them the most.
Sanwo-Olu, however, urged residents who are not medical workers to make do with simple cloth masks.
He said: "Let me now formally announce that face masks are now compulsory in public places in Lagos State. Failure to use masks in public will invite sanctions and penalties.
"We have commenced arrangements for the production of large quantities of face-masks for the use of the people of Lagos State. This is indeed a great opportunity for many businesses, small and large, in the state, to contribute to the COVID-19 response while also getting a chance to do business and earn money."