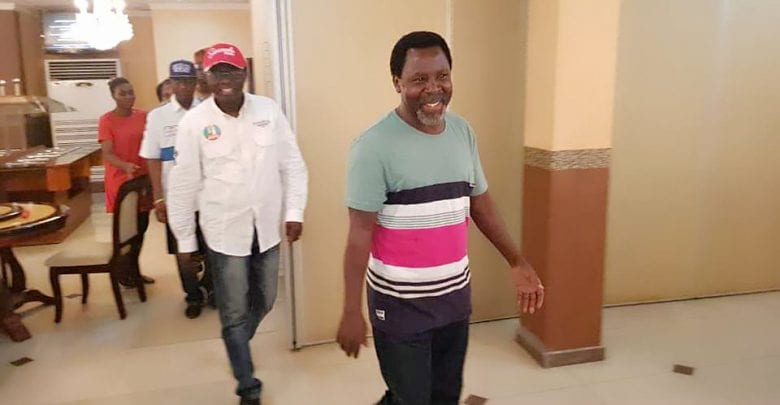 The Senior Pastor of the Synagogue Church of All Nations (SCOAN) has reacted to the efforts of Lagos Governor, Babajide Sanwo-Olu towards combating the spread of the Coronavirus pandemic.
Mr Joshua said despite the fact that Lagos is the epicentre of the deadly virus, the governor has been critical in dealing with the menace.
"We would like to use this time to salute our governor of Lagos State, Governor Sanwo-Olu. Indeed, he's one of a kind. If you look at his activity at this critical time, it can be compared to the New York governor who is always on the national news to update the general public and to educate them", he said during a live show on Emmanuel Television.
"Our governor wants to see his people and he wants to see them living well. We pray God will increase his capacity to do more, in Jesus' name!"
He also admonished all citizens to abide by the rules of the government which mandates the use of face mask.
"Sometimes hardship can influence our reasoning. Sometimes joblessness can influence our reasoning. Sometimes fear can influence our reasoning. Sometimes pressure can influence our reasoning", he said as he advised against wearing the mask for a long period.