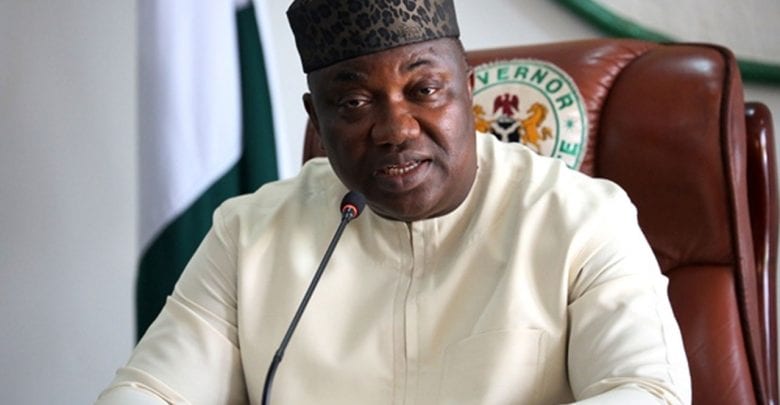 The Enugu state government has disclosed that it never declared any suspected carrier of Coronavirus wanted in the state.
The state Commissioner for Health, Prof Ike Obi, made this known on Thursday during the commissioning of 10 mechanised handwashing machines donated to the state isolation and strategic centres.
Obi is reacting to rumours making the rounds in the state that some persons, whose telephone numbers were equally attached were declared wanted for having come in contact with an active COVID-19 patient.
He stressed that the government never declared COVID-19 patients wanted since they were not criminals. He noted that the state only engages in contact tracing in which interview and counselling are done.
He said: "A patient cannot be declared wanted. That information has been made available to me and I can assure you that it is didn't emanate from the state Ministry of Health. So the information came from other sources that we are investigating and once we discover the source of that information, we will move in and correct the misinformation.
"Patients are not wanted, patients. What we do is that we have an elaborate system, where we go and do contact tracing. In contact tracing what we do is an interview and counselling and in doing this, it is to find out who may have come in contact with a COVID-19 patient. We take information about them, find out where they live, and give them all the advise and support that is necessary, provide some materials for them, and monitor them until a time.
"Where there are developments that we don't like, we will now bring them into the isolation Centre for proper care. Unless they manifest serious signs of contracting the disease, there will be no point bringing them to the Isolation centres."
The commissioner added that the state has recorded a total number of 18 cases of COVID-19, with seven active cases and 11 discharged cases.