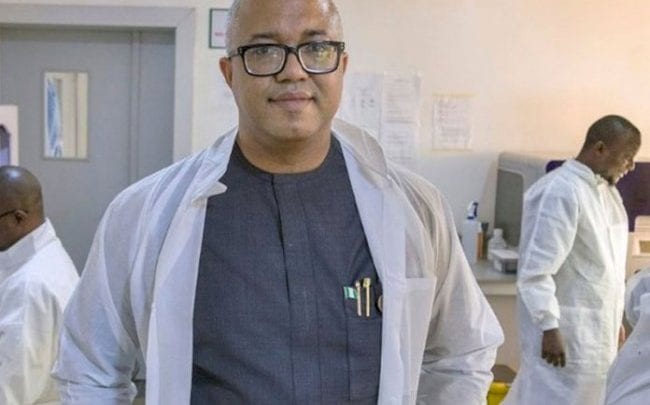 The Director-General of the Nigeria Center for Disease Control (NCDC), Chikwe Iheweazu, has said the center will release the number of COVID-19 tests conducted daily on Friday.
During an interview on Channels Programme, Sunrise Daily, on Thursday the NCDC boss reiterated the health agency will be releasing the number of tests conducted in the country every Friday moving forward
Iheweazu noted that testing capacity had improved but the only problem the center is facing is how to get the right samples in for testing.
The NCDC boss said that Nigeria now has a testing capacity of 3,000 persons per day, adding that the center has set up a new testing facility in Kaduna state.
He said: "We will be releasing the number of tests conducted in the country on Friday and moving forward, we will be making the announcement every Friday.
"We just set up a testing facility in Kaduna and so by Friday, we will get all the information and inform Nigerians."
He added: "We now have the capacity of testing 3,000 (people) per day. That capacity is not being fully utilized. That is why I focused on Lagos State and the FCT and the efforts they are making to get more people tested and more samples in.
"We've improved testing capacity. The bottleneck now is getting the samples from the right people."
The NCDC boss also reacted to the rumors surrounding the alleged hostage of Benue State Index COVID-19 case.
Iheweazu said the index case is still in isolation because the patient has not recovered from the dreaded virus.