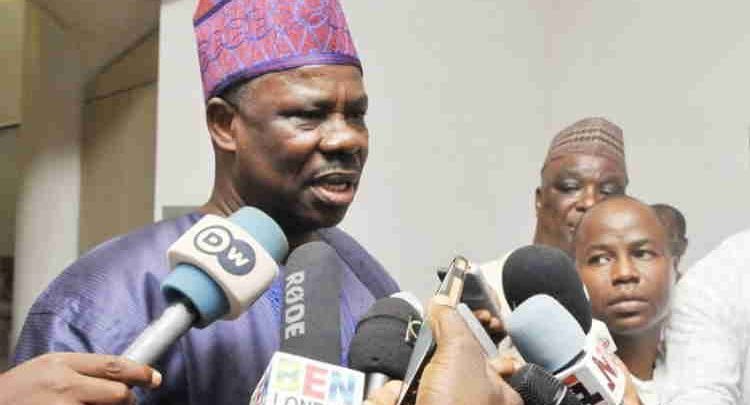 The 2019 governorship candidate of the Allied Peoples Movement (APM) in Ogun State, Adekunle Akinlade, has said that former governor Ibikunle Amosun should be celebrated for the good works he has done for the state.
Akinlade disclosed this while reacting to the menace of Coronavirus in the country.
The former lawmaker said ten months ago, many members of the current administration condemned Amosun for deploying the state's resources in constructing what they described as a "needless 250-bed ultra-modern hospital".
"Today, the facility is among one of the most equipped medical outfits in the country. Many may ask, did Sen. Amosun know that we will encounter Coronavirus epidemic? The answer, he said, is no.
"What differentiates a visionary leader from just a leader is that it takes passion, sacrifice, and courage to act in the interest of all. Like the 250-bed ultra-modern hospital, Amosun built bridges across Sagamu/Ore expressway in Ijebu-Ode, the new high court, the Abeokuta City Centre, the PMB Estate among others," he disclosed this in an interview with Daily Post.
He, however, urged the people to seek God's divine intervention in curtailing the virus, asking them to assist the government in its steps and prosper the state after the pandemic.
As at the time of writing this, Nigeria has recorded 46 cases of Coronavirus. While two have recovered, one person was declared dead.