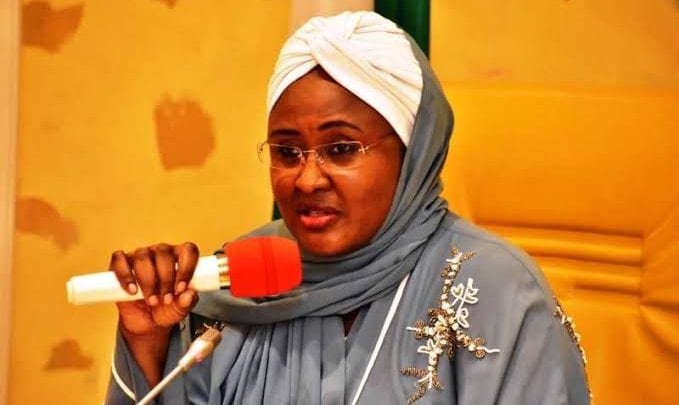 One of the daughters of President Muhammadu Buhari has been self-isolated following her return from the United Kingdom.
The president's wife, Aisha Buhari, confirmed this development in a post on her official Twitter account on Thursday.
She disclosed that the decision to isolate her daughter became necessary following the directives of the Minister of Health and the Presidential Task Force on Covid -19.
"Good afternoon Nigerians, earlier today (Thursday) my daughter returned from the UK being among the high-burden listed countries of COVID-19."
"Based on the advice of the Hon. Minister Of Health, Presidential Task Force on COVID-19 and that of NCDC, she is on self-isolation, not because she displayed any symptoms of the COVID-19."
"Please, I urge all parents to do the same, if possible, as prevention is better than cure", she tweeted.
On Thursday, the Federal Government shut down all schools across the nation as cases of Coronavirus increase to 12 but first Italian contacted with the virus in Nigeria has reportedly recovered.