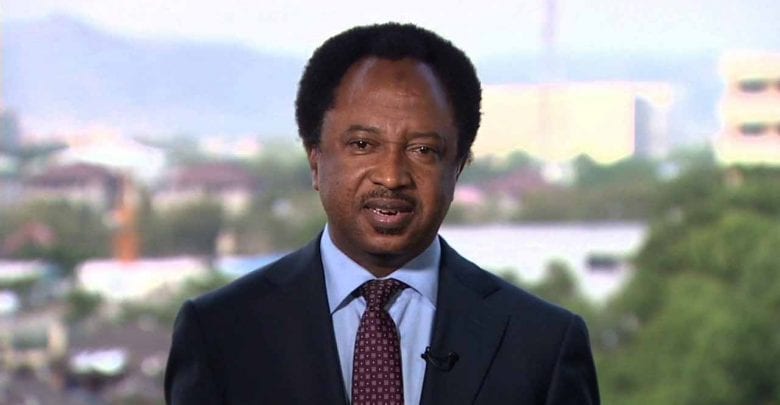 Civil society groups under the auspices of the Defence of Human Rights, Justice and Equity have called for a transparent and timely dispensation of justice in the ongoing cases involving former lawmaker, Shehu Sanni, Alhaji Sani Dauda (ASD), Nasiba Sani Dauda, Comrade Abubakar Musa Abubakar, and others.
This is contained in a statement signed and read by their spokesperson, Adamu Kabiru Matazu.
According to Matazu, the call for justice was necessitated by reports of alleged clandestine moves by some of the accused.
A complainant, Dauda, had reported Sani to the Economic and Financial Crimes Commission (EFCC) for allegedly demanding N4 million from him (Dauda) to give to the Chief Justice of Nigeria, Justice Tanko Muhammad, and a few other judges in order to influence some pending cases.
He said: "We shout at the rooftop that there have been clandestine moves on the side of ASD to influence the judiciary to subvert the course of justice to guarantee a predetermined outcome in his favour.
"We make bold to say that the recent accusation and counter accusation of bribery, extortion and name-dropping to ensure that ASD's pending cases of financial crimes is dropped and also to compromise Chief Justice of Nigeria, Justice Tanko to influence pending cases at different courts involving him (ASD), his daughter – Nasiba Sani Dauda, Comrade Abubakar Musa Abubakar and others. What is playing out at the moment is a clear vindication of our earlier position.
"As Civil Society Groups (Conscience of the Nation) we will not fold our arms and watch the desecration of the temple of justice by some unscrupulous elements with connection in higher places, the Chief Judge of Kaduna, Grand Khadi of the Sharia Court of Appeal Kaduna, FCT High Court Chief Judge must be made aware that the whole world is watching on how they will eventually deliver justice dispassionately or subvert the course of justice in the Case of Abubakar Musa Abubakar Vs Nasiba Sani Dauda and others most especially that the EFCC's report in the public domain and as published by various newspapers to the effect that one Million Naira each is given to four judges in order to compromise any case before them where Abubakar Musa Abubakar is a party."
He further stated that they group will accept nothing less than an unbiased dispensation of justice.
"We shall monitor the proceedings from the beginning to the logical conclusion."