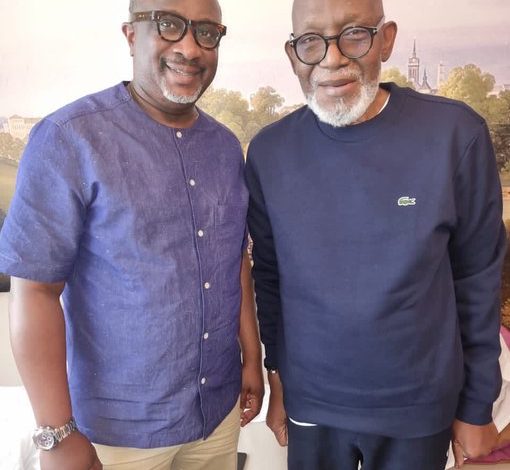 The latest photo of Governor Oluwarotimi Akeredolu of Ondo] has been shared on Twitter.
This came after the senator representing Ondo Central, Adeniyi Adegbonmire, visited Governor Akeredolu in Germany on Sunday, September 3.
Adegbonmire's visit came on the heels of a rumour that the convalescing governor died on Sunday.
Some sources also dismissed the unconfirmed claim, adding that the governor will be returning to Nigeria soon.
Speaking with newsmen on Sunday, a former national vice chairman of All Progressives Congress (APC) Southwest zone, Pastor Bankole Oluwajana, said:
"As at two hours ago when I discussed with necessary stakeholders, the expectation was that Governor Akeredolu would return to Nigeria this week.
"In fact, preparation was made to receive him back in Ondo last week but it was postponed. Hopefully, he will return this week."
Added to this, sources also confirmed that Akeredolu is expected to resume his official duties in the state in the coming days.