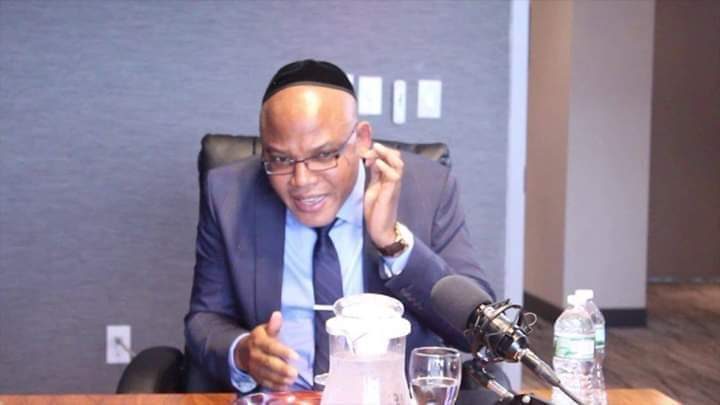 Pro-secessionist, Nnamdi Kanu has promised to appear in a live broadcast in order to dispel rumours of his death. Over the last few days, rumours of Kanu's death have been trending on social media.
This started after self-acclaimed journalist, Kemi Omololu Olunloyo tweeted that the IPOB leader had died from COVID-19 and had been cremated in Italy.
In a statement he posted on his official Facebook page, Kanu stated that he will appear live on his official Facebook page during his usual radio broadcast, tomorrow being Wednesday 29, April 2020.
"I will be LIVE here on Facebook, on this page at 7 pm with no edited speech or digitally remastered video by the Chinese."
"No photoshopped background, no hyper-reality face mask, all questions answered, mother tongue spoken, Igbo in evidence, correct date mentioned and confirmed."
"No hiding from the public. Raw painful truths delivered live and direct to the world with LIVE question and answer sessions," he stated.