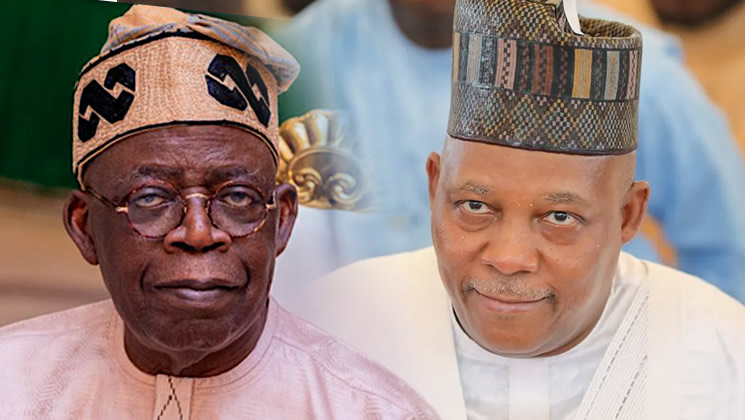 The Code of Conduct Bureau (CCB) has directed the President-elect, Bola Tinubu, his vice, Kashim Shettima, and elected or re-elected governors to declare their assets before taking office on May 29.
The Bureau warned that those who take oath of office without declaring their assets will face the "consequences."
The CCB disclosed that it had already issued the asset declaration forms to all of them, but some are yet to submit it as of today, Tuesday, May 23.
Prof. Mohammed Isah, the Special Assistant to CCB Chairman, Dr. Mustapha Musa, who said this in a chat with newsmen on Tuesday, noted the Bureau has done its part by issuing the asset declaration forms to all newly elected and re-elected public officers across the country.
According to Musa, the nation's Constitution is clear on the consequences for those that fail to return the form before they are sworn in.
"As an agency of government, we have already done our work according to the constitutional mandate; we have issued assets declaration forms to the newly elected and returning public officers.
"But since asset declaration administration is a continuous process, we have started receiving some completed forms from some of them, while some are yet to return theirs.
"Though, from previous experience, we hardly have had any problem with elected public officers, they fill and return their forms, but it is important we remind them of the need to comply with the provisions of the law.
"The constitution is clear on defaulters; hence they should declare before they are sworn in or they face the consequences.''
Musa said apart from elected public officers, appointed public officers and civil servants should also endeavour to declare their assets.
He added that apart from asset declaration, the officers must comply with all the codes of the Bureau.
"We always urge them to comply with the code of conduct as enshrined under the fifth schedule of the constitution of the country, not only asset declaration.
"They should comply with other codes, like the prohibition of bribery and corruption, abuse of power, among others because it is for the betterment of our country.