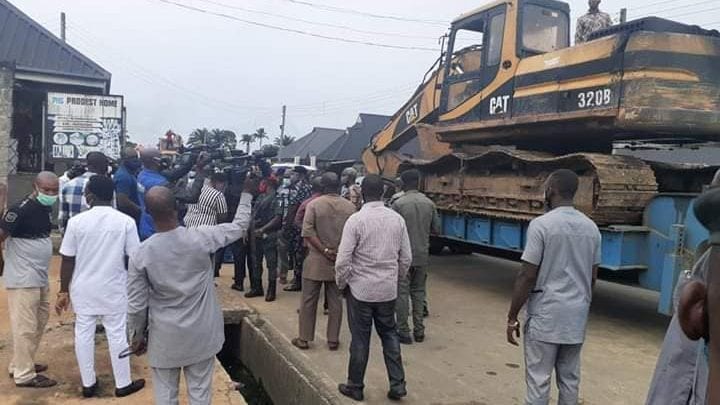 Promise Gogorodari, the owner of Prodest Hotel, Eleme, one of the hotels demolished by the Rivers state government has denied any affiliation with the Peoples Democratic Party (PDP) youth leader.
Recall that the state government demolished two hotels on Sunday. According to Governor Nyesom Wike, the two hotels flouted Rivers State Government Executive Order 6, which banned the operation of hotels across the 23 Local Government Areas of the State.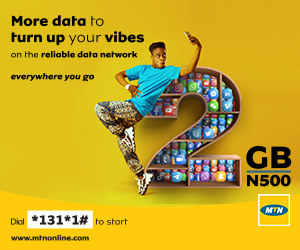 He, however, monitored the demolition of Prodest Hotel, Alode, Eleme, and Etemeteh Hotel, Onne on Sunday.
"We said no hotel should operate within this period. Unfortunately, the PDP Youth Leader in Eleme joined others to flout the Executive Order. Therefore, the executive order will be applied".
"We said if any hotel operates, the Government will bring down that hotel. We are doing what we have told people that we are going to do."
"Nobody wants to obey any rules. We are saying just for now, keep off, let us see how we can keep our people safe", he said.
Meanwhile, Mr Gogorodari who spoke with Nigeria Info FM, said he did not breach the lockdown order in the state. "Nobody fought in the hotel. My hotel was not in operation. The youth leader is not even my staff. He is not my customer."
He noted that he has not been able to communicate with the manager since Sunday having been arrested by the Taskforce. He also challenged that there was no investigation before the demolition.
"There was no investigation. If something like that happens, there is supposed to be an investigation. Nobody called me."
He explained that the facility, which has 21 rooms was built seven years ago.
"I have been operating the hotel for about five years now and I have never had issues with anybody. I am a law-abiding citizen and I will not know that the Governor has said there will be lockdown and I won't obey," Mr Gogorodari said.
When probed about his next line of action, he noted that consultation is on-going.