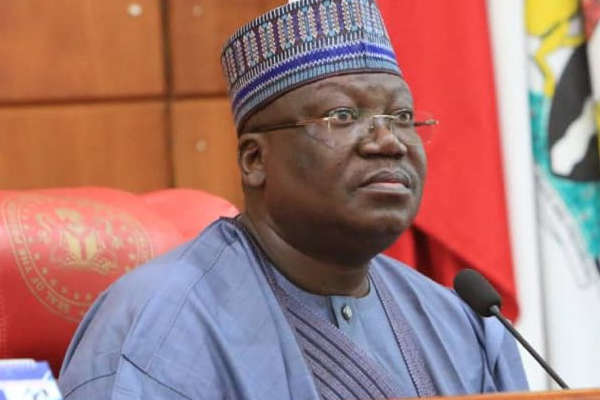 President of the Senate, Ahmed Lawan, is yet to swear in Mr. Arigbe Agom Jarigbe, over a month since the Supreme Court ruled that he should be issued a Certificate of Return by the Independent National Electoral Commission (INEC).
The Apex Court also ordered that Jarigbe should immediately be sworn in as a Senator representing Cross River North Senatorial District.
Recalled that on February 26, the legal battle over the Cross River North Senate seat was put to rest by the Supreme Court which ruled in favour of Jarigbe Agom Jarigbe.
In a split decision of four to three, the apex court dismissed the appeal filed by Senator Stephen Odey challenging the judgment of the Court of Appeal, which declared Jarigbe as the valid candidate of the People's Democratic Party (PDP).
The PDP won the December 5, 2020, rescheduled elections held in the state.
The Abuja division of the Court of Appeal had in its judgment declared Jarigbe Agom Jarigbe as the duly nominated candidate of the PDP and the rightful winner of the election against Dr Odey, who was declared by INEC and sworn in by the Senate.
The Court also ordered the INEC to immediately issue a Certificate of Return to Hon Jarigbe and withdraw the one earlier issued to Dr. Stephen Odey.
But over a month since the Apex Court gave its ruling, this newspaper gathered that the Senate President 'flagrantly disregarded' the verdict, even as he refused to allow Jarigbe take his oath as a Senator-elect.
Credible sources in the National Assembly believed that Jarigbe is yet to be sworn in as a result of the local and national politics been played by some influential Cross River politicians.
Meanwhile, Jarigbe, a Member of the House of Representatives, had before now, expressed confidence in Lawan to comply with the judgment of the Apex Court and inaugurate him as the Senator-Elect for Cross River North Senatorial District.
Speaking with Journalists in Abuja, Jarigbe, a two-term member of the House, representing Ogoja/Yala federal constituency of the State, said that even though his election into the Senate had witnessed serious opposition, the supreme court ruling on the matter put an end to all the dissenting issues.
He said that his opponent, Stephen Odey, has been occupying the seat illegally, praying the Senate President to stop him from attending plenary, stressing he was no more a member of the National Assembly.