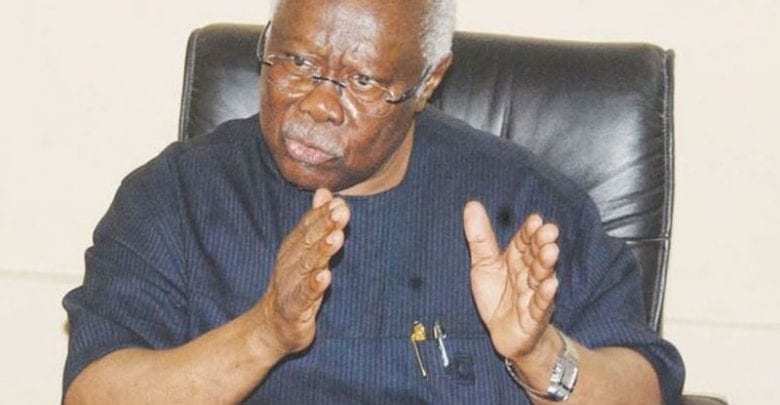 A chieftain of the Peoples Democratic Party (PDP), Chief Olabode George, has asked Governor Babajide Sanwo-Olu of Lagos State to immediately dismantle the Lekki Toll Plaza.
George, at a press conference in his Ikoyi office in Lagos on Monday, also demanded the scrapping of the Lekki Concession Company (LCC) as well as Alpha Beta, two firms reportedly linked to Bola Tinubu, a former Lagos State governor.
The PDP chieftain also demanded a comprehensive audit of the finances of the State Government by an independent audit firm. George alleged that Tinubu has been using the two companies as pension schemes to enrich himslef.
He also called for a thorough investigation into the shooting of protesters by men of the Nigerian Army last Tuesday. George urged the state government to erect a monument to honor the memories of the young protesters who reportedly died in the shooting of #EndSARS protesters.
George condemned the looting and destruction of public properties that trailed the #EndSARS protests in the state. He asked security operatives to arrest those responsible for the wanton destruction of the public assets.
The politician said the provision of free education from primary to secondary school level in Lagos State and free healthcare services would pacify the angry youths and give them hope. He noted that the #EndSARS protests were a reflection of the "rage and anger" of the youth with the current governance system which he said was not working.