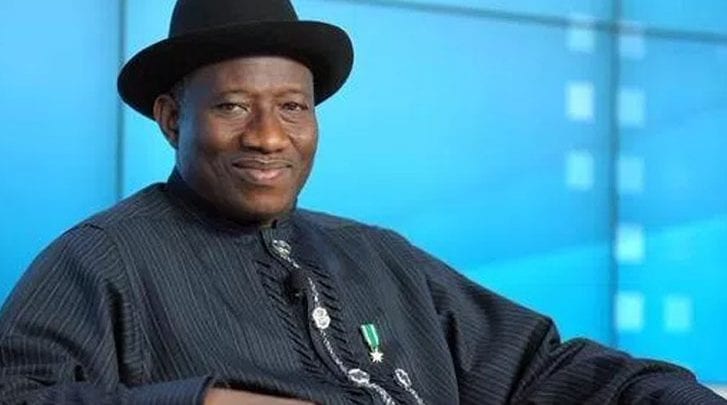 Former President Goodluck Jonathan has urged Nigerians and the rest of the world to be hopeful of defeating the dreaded Coronavirus (COVID-19).
In his Easter message to Nigerians on his verified Twitter handle, Jonathan asked Nigerians and the world not to despair during the season of hardship and fear associated with the pandemic.
The former president urged citizens to remain steadfast in faith, boundless in hope and obstinate in love for God and humanity. The statement reads:
"I extend my best wishes to all Christian faithful in Nigeria and around the world as we celebrate this year's Easter. It is a moment of thanksgiving as well as an opportunity to reflect on the benefits of the death and resurrection of our Lord Jesus Christ.
"From Holy Scriptures, we understand that the purpose of Christ's death on the cross was to redeem humanity from the bondage of sin, establish His love on us and grant us access to eternal life.
"At Easter, our common testimonies are tales of the triumph of life over death, songs of victory over the devil and celebrations of love, mercy and grace.
"These are not the best of times for Nigerians and many others around the world because of the global crisis caused by the outbreak of COVID – 19 pandemic, which has disrupted the fate and fortunes of many.
"It has been a season of hardship for some and a moment of fear and despair for others. In all these, we must remain steadfast in faith, boundless in hope and obstinate in love for God and humanity."
The former president, however, called on Nigerians not to allow the current challenges to overwhelm them.
Jonathan stressed that with love, unity and faith, Nigerians will overcome the present challenge.
"We must not allow the challenges of this present time to overwhelm the riches of God's grace and the truth of His love towards us, as nothing can separate us from the love of God."
"Let us continue to live in faith and walk in love so we can conquer all our national challenges; for the troubles of this time will surely redound unto greater honour and glory for us all. Happy Easter Celebrations," Jonathan said.
I extend my best wishes to all Christian faithful in Nigeria and around the world as we celebrate this year's Easter. It is a moment of thanksgiving as well as an opportunity to reflect on the benefits of the death and resurrection of our Lord Jesus Christ. pic.twitter.com/y4YWVtCCm6

— Goodluck E. Jonathan (@GEJonathan) April 11, 2020