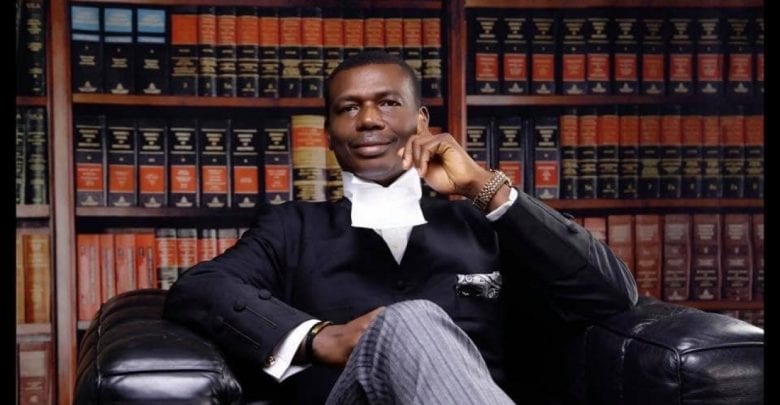 Human rights lawyer, Ebun-Olu Adegboruwa (SAN) has said he will not be contesting in the Nigerian Bar Association (NBA) 2020 election.
The Lagos-based lawyer made this known via a post on Facebook on Wednesday. He did not disclose his reasons for dropping his ambition.
Meanwhile, POLITICS NIGERIA understands that Mr Adegboruwa some weeks back alleged that some lawyers are demanding money to vote for candidates in the bar election.
He also argued that the election may be marred with rigging.
"My dear colleagues, friends and patriots, I will not be contesting for election into any office at the July 2020 national elections of the Nigerian Bar Association. Please permit me to reserve the reasons for this decision, at least for now.
"I will like to thank all my counselors, mentors, supporters and my colleagues from all over the nation, who took valuable time to show me love and affection, to offer advice and to proffer useful counsel, in the course of my consultations. In some cases, people volunteered to set up campaign teams free of charge, as a demonstration of their love. I appreciate you all.
"I believe that all those who are presently aspiring to occupy the same position that I was interested in, are also eminently qualified as I am, if not more. I will support and work with anyone of these noblemen that is eventually elected as President of the Nigerian Bar Association. I wish all the aspirants the very best", his post read.