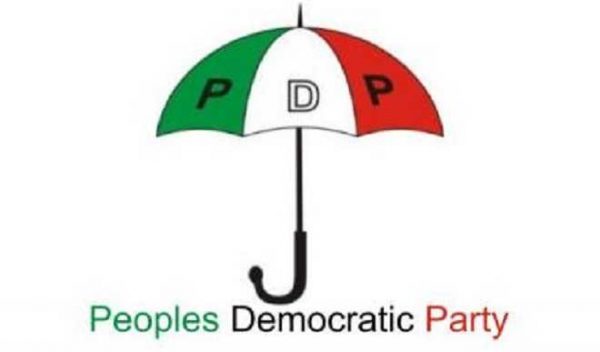 The Peoples Democratic Party, PDP, in Edo State has alleged that the All Progressives Congress, APC is plotting to postpone the Edo State Governorship election.
Publicity Secretary of the PDP in the state, Mr Chris Osa Nehikhare, made this known on Tuesday at a press conference in Benin, the state capital.
Speaking further, Nehikhare alleged that the opposition APC wants the election postponed or a state of emergency declared due to the fact that the party knows they have lost the September 19 governorship election.
He said: "We in the PDP is insisting that the election must hold as scheduled and we want to warn the APC to avoid contriving cri­sis that could lead to the post­ponement of the election."
"We condemned this tac­tics of irresponsibility where­by nothing happened and the APC want to create a crisis and contrive violence throughout the state.
"We want the election to hold and we will also like to remind INEC that the success of the election is 100 percent in their hands. For us in the PDP, we are committed to a violent free and fair election as part of our commitment to Edo people."
Nehikhare also stated that the PDP was committed to the agreement made with HRM Omo N' Oba Ewuare II, to maintain peace before, during and after the election.
"Since the Oba of Benin spoke on the issue, the PDP has adhered to his advice religious­ly. But the APC now contrived violence on their members and followers blaming the PDP for the attacks," he said.
"We challenge them that before the Oba's intervention to show where their members have been shot or attacked. They should produce the evi­dence or documents, venues or dates of such attacks."