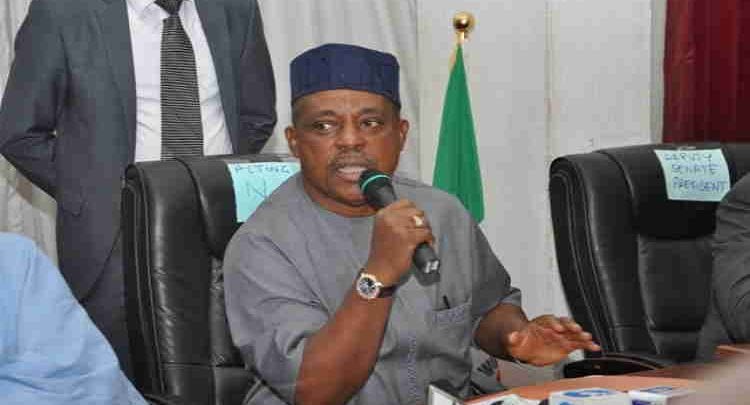 National Chairman of the Peoples Democratic Party, Uche Secondus, has said the party is ready to accommodate Governor Godwin Obaseki of Edo State if he decided to join it.
Secondus condemned the disqualification of the governor from the state governorship primaries by the ruling All Progressives Congress, APC, because of the discrepancies in his names and certificates and for taking the party to court in contravention of the party's rules.
In an interview with The PUNCH, the PDP chairman said that Obaseki contested four years ago and was allowed to fly the flag of the party with the same results, adding that the APC is full of hypocrites.
He noted that the opposition PDP was not going to deny the governor membership if he shows genuine interest to be part of the party.
Secondus, however, said that members of the party would determine its candidate in the forthcoming governorship primary election.
He said, "He is a sitting governor who ought not to be treated that way. If he contested four years ago and was allowed to fly the flag of the party, what has changed between then and now?
"For now, we are not against anyone who wants to join us. Our doors are open and if he decides to join us as an individual, we will welcome him. That's the only thing I can say for now."
The PDP chairman stressed that he was confident the party would win the governorship election.
"The PDP ticket is not won on the pages of newspapers. Our members decide who will be their governors or representatives," he added.