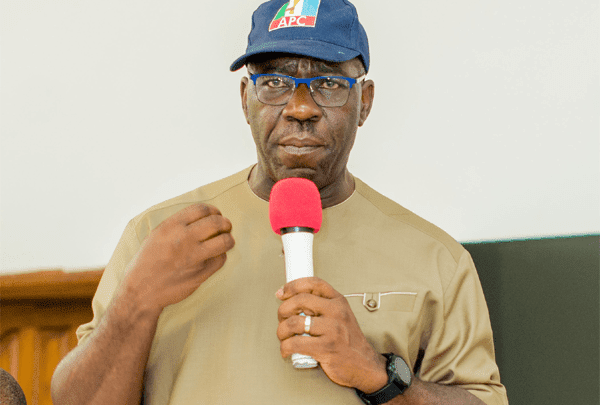 Governor Godwin Obaseki of Edo State has warned the National Chairman of the All Progressives Congress, Adams Oshiomhole, to stay away from the party's governorship primaries in the state.
Speaking to reporters at the party's Secretariat in Abuja on Wednesday, the governor advised his predecessor to steer clear of all the processes leading up to the June 22 governorship primary election of the APC in the state "because he is an interested party".
Obaseki also dismissed claims that he betrayed his benefactor, saying apart from making sacrifices for his sake, the party's national chairman was the one who betrayed the cause.
He said: "However, I am using this opportunity to call on Comrade Oshiomhole to recuse himself from the Edo nomination process because he is an interested party. It is against natural justice for a man to be a judge in his own case. So I think the honourable thing to do is to recuse himself and let us have a free process and let us reconcile and build our party".
Obaseki expressed confidence that he will win the APC primaries regardless of the mode chosen for the primaries in Edo. He added that four years is not enough for him to crystallize his reforms.
He said; "Three years is not enough, four years is not enough to crystalize all these reforms. So, another four years will give me that opportunity to consolidate on what we have done and that is the promise of APC. We are a reformist party, we are a progressive party.
"That is why I am here today to indicate my interest and my desire to run for another term as governor of Edo so that I can continue in the service of my people".