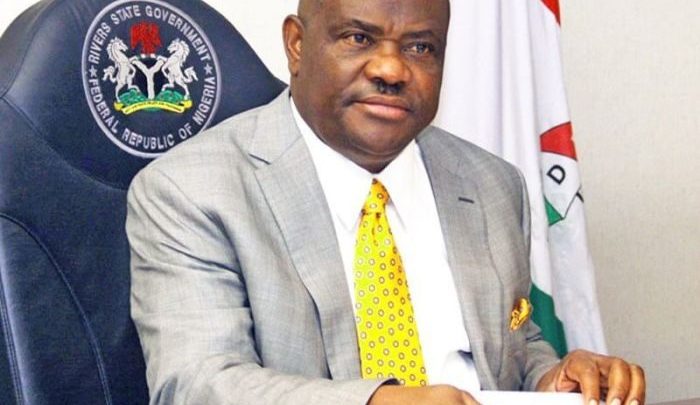 The Governor of River State, Nyesom Wike has said that the Governor of Kano state and APC Edo campaign council chair, Abdullahi Umar Ganduje, will be put in a 'Coma' in the upcoming Edo state elections.
Wike, in a statement on Tuesday, stated that Ganduje only knows how to 'collect dollars from contractors' adding that his 'dollars' will not work in Edo state. Ganduje had earlier stated that Wike, who is the chairman of the PDP Edo campaign council, will be 'isolated' all through the state elections.
In Wike's words; "If Nigeria is supposed to be a country, Who is supposed to be isolated? A man who pockets dollars in his Babariga from contractors is not isolated and you say me…would be isolated?"
"You see why I say this country where are we heading to? look at me and somebody who puts dollars from left, right, in Babariga, is saying I'll be isolated?"
"Let me assure you, why they made Ganduje the chairman of the campaign council is because of the dollar they saw. If not for the dollar, Ganduje would not have been made the chairman of their campaign council but what they don't understand is that we, from Niger Delta, We'll chop the dollar and will choke him into Coma" he said.