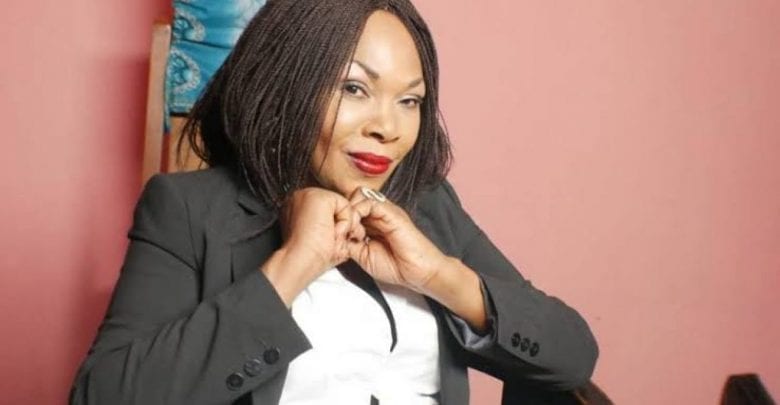 The candidate of the African Democratic Congress, ADC, in the forthcoming Edo governorship election, Mabel Oboh, has accused a popular television station in Lagos, Channels Television of discrimination.
Oboh, in a statement on Tuesday by her spokesman, John Anyaibe, slammed the media house for not inviting her for the recently held governorship debates held on Friday, Sept. 11 and Sunday, Sept. 13th respectively.
The statement reads: "Channels TV exhibited gender discrimination in the Edo 2020 Governorship debates held on Friday the 11th and Sunday, the 13th of September. We wish to condemn the exclusivity given to governor Obaseki of PDP and Ize-Iyamu of APC which relegated other contestants to the background. Channels TV should have given every political party an equal level playing field.
"For the so-called lesser political parties to be lumped together on Friday, Sept. 11th while the so-called big wigs, PDP and APC where on the same podium alone for the debate on Sunday was a deliberate attempt by channels TV to downplay the abilities of other parties and confuse the electorate in the forthcoming election.
"Nigeria will not move forward if gender and class discrimination persists. A television station like Channels TV should not be seen as exhibiting gender and class bias. With eight contestants available for the debate, it would have been fair to pair four each with a woman to strike gender balance.
"Furthermore, ADC is a non-gender discriminatory political party which gives equal opportunity irrespective of class and gender; that is the ADC DNA."
Anyaibe also clear the air on his principal's absence at the debate, noting that she was indisposed and hospitalized.
He said: "Mabel Oboh iş indisposed and was hospitalized. That was why she was not present at the debate organized by Channels TV on September 11. Moreover, Mabel Oboh regrets deeply her not being able to articulate her manifesto and policy positions before the Edo people.
"Oboh remains a democrat who believes in people power and will continue to push for the liberation of the Edo people and even as I speak to you, her running-mate, Dr. Edokpayi and her campaign DG are currently on the campaign trail. Meanwhile, her medical team has advised her to take time off to recuperate. She will be back on the campaign trail on time for the D Day, 19th of Sept. However, I can assure you that she is recuperating well."