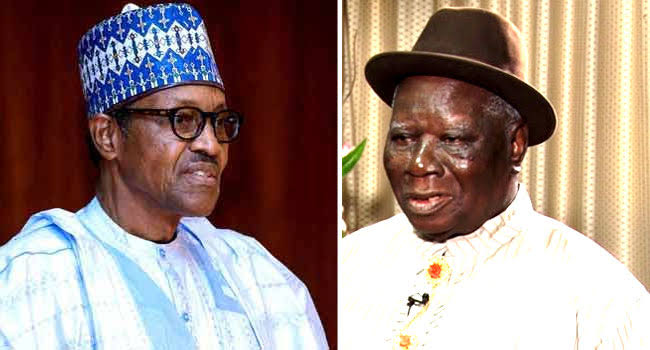 A prominent South-South leader, Chief Edwin Clark has asked President Muhammadu Buhari to listen to the popular opinion of Nigerians by establishing State Police, POLITICS NIGERIA reports.
According to Clark, state police forms one of the cardinal ingredients in a Federal system of government. The elder statesman was reacting to President Buhari's Channels Television interview of last week.
In a recent statement, Clark said that there was the need for survival and unity of Nigeria.
Clark's statement reads in part: "Mr President said that State Police was not an option, that Governors will misuse it. He gave an unrelated instance of the relationship between State Governors, and Local Governments, that there is no functional Local Government in the country.
"While the President is right that no Local Government in this country truly functions as provided by the Constitution, not even the joint account under which State Governments receive monies on behalf of the Local Governments, because the accounts are fully controlled by the State Governors, it is not enough to dismiss the demand for state police."