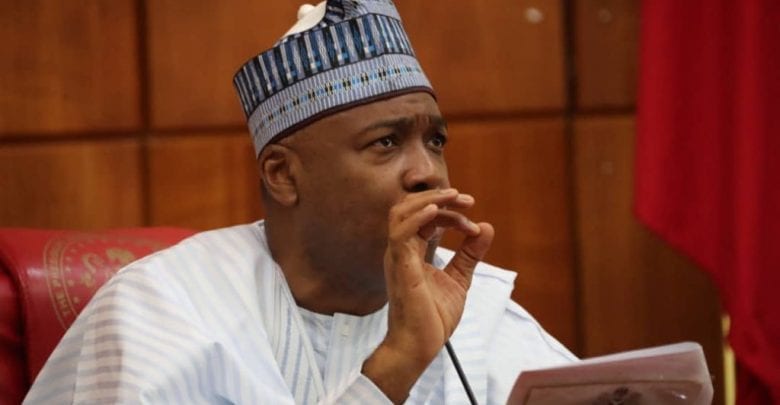 Nigeria's outgoing Senate president, Bukola Saraki is currently being investigated by the Economic and Financial Crimes Commission, Nigeria's Apex anti-corruption Organization.
Property belonging to the Kwara-state born politician was recently seized in Lagos. His houses at 15a, 15b and 17a McDonald Road, Ikoyi have been cordoned off and sealed by the anti-graft commission pending the outcome of the Money-laundering charges filed against him.
However, the houses have previously been a subject of interest at a code of conduct Tribunal case involving Saraki in 2016. The houses were part of the properties saraki listed in his asset declaration forms. It will be recalled that one Micheal Wetkas, an EFCC witness diclosed that the House No.15 MacDonald Road, Ikoyi, Lagos, and Block 15 Flat 1 to 4 on the same street belonged to Saraki.
He revealed that the Senate President bought the properties from the Presidential Committee on Sale of Federal Government Landed Properties in Lagos through his companies.
Meanwhile, Saraki has responded to the allegations/seizure of his houses, branding it a "witch-hunt".