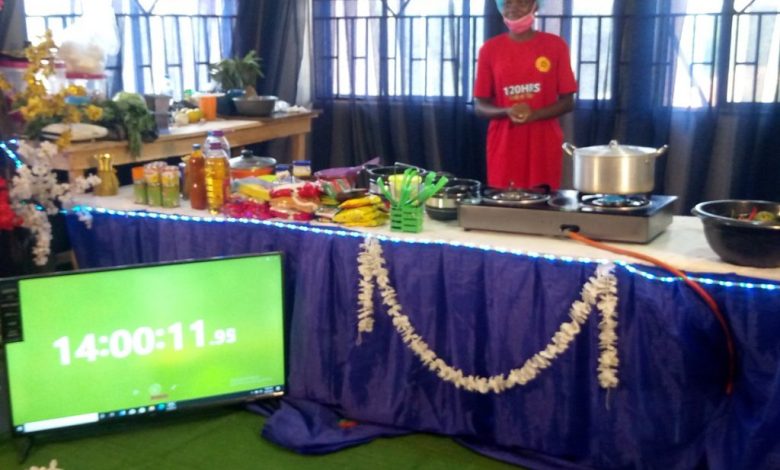 A Chef named Damilola Adeparusi has embarked on a 120-hour cooking marathon in Oye Local Government Area in Ekiti State.

POLITICS NIGERIA reports that this comes just days after compatriot chef Hilda Baci made headlines for completing her cook-a-thon, closely monitored by officials from Guinness World Records, lasting an impressive 100 hours.

Adeparusi quickly captured the public's attention with a captivating viral video showcasing her unwavering dedication.

Reports indicate that she has already completed 15 hours of the ambitious 120-hour cooking challenge.