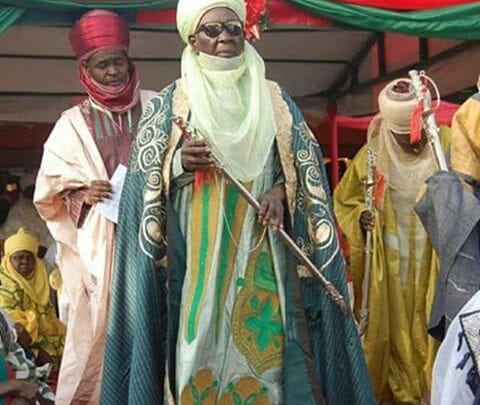 The emir of Daura, Umar Farouk, has suspended the wedding of his daughter owing to the coronavirus outbreak.
The emir made this known on Saturday, while addressing district heads, religious leaders, and village heads at his palace in Daura.
He said his daughter's wedding, which was fixed for Saturday, March 28, has been postponed in a bid to stop further spread of the pandemic. Farouk advised citizens to practice good hygiene and social distancing to prevent the spread of the disease.
As a part of the effort to prevent the spread, the emir also suspended all gatherings in Daura, including Islamic schools and sports indefinitely.
POLITICS NIGERIA recalls that some states, as part of preventive measures, have suspended religious and social gatherings of more than 20 persons. Amongst all countries, Nigeria fares better with 22 confirmed cases, two have recovered and no death has been recorded.
Over 200,000 cases of the pandemic have been reported globally, while over 10,000 people have lost their lives.