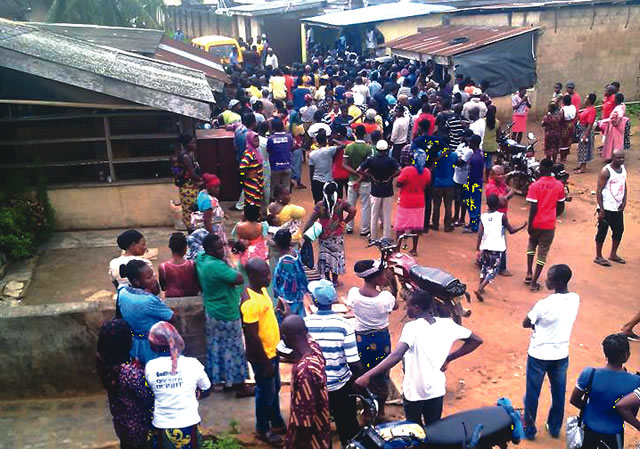 Armed hoodlums on Tuesday morning attacked residents and road users in the Ogolonto area of Ikorodu in Lagos State.
It was learned that this is not the first time residents have been terrorized by thugs. A resident, who pleaded anonymity, told POLITICS NIGERIA, that the criminals began attacking them last week Thursday.
He added that scores of the residents have been injured, while many of the road users have lost their properties to the armed thugs in Majidun, Ogolonto, and Idi-Iroko areas of the town.
However, it was gathered that today's incident happened at about 4am and some early risers were robbed while trying to beat the road barricade in the area.
The hoodlum laid siege on the areas for hours without being hindrances. It was learned that while the robbery was happening, men of the Nigeria Police Force were absent on the road.