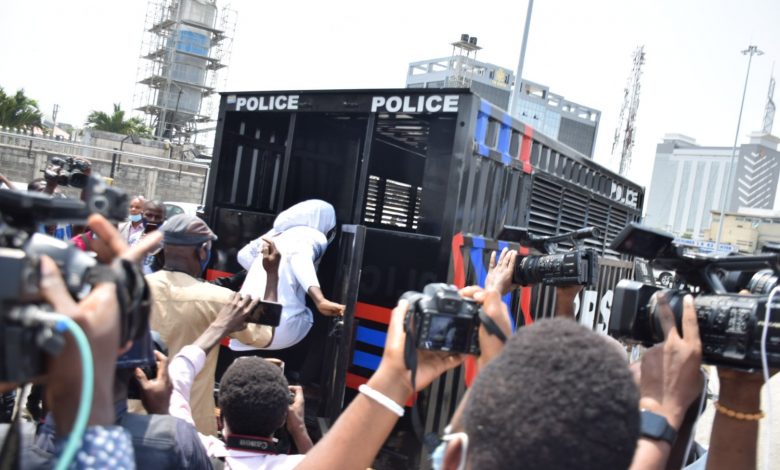 Several Protesters have convened at the Lekki Toll gate to protest against an order by the Lagos state government to re-open it after it was shutdown months ago.
The tollgate was shutdown following the killing of several #EndSARS protesters by the Nigerian Military. The fresh protest tagged #OccupyLekkiTollgate is currently trending on social media.
Despite several arrests made by the Lagos state police on Saturday morning, the protesters keep storming the tollgate to register their displeasure at the state government's directive.
Photos below;