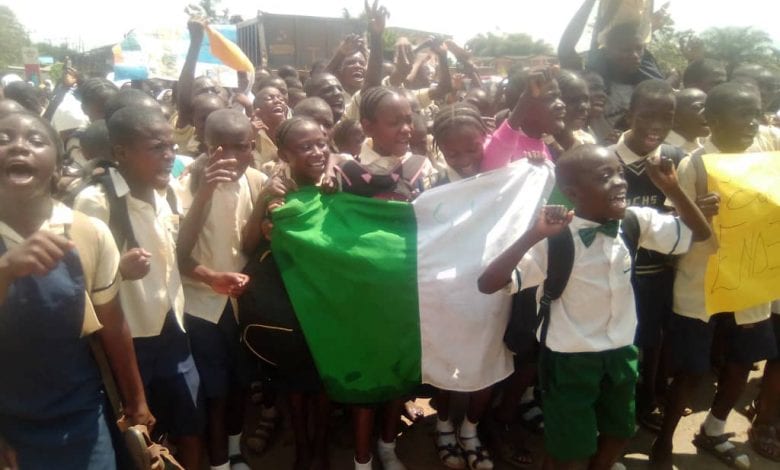 Some secondary school students were spotted at the #EndSARS protest in Ogun State. Students of Salawu Abiola Comprehensive High School (SACHS), Abeokuta, Ogun State, were seen in their school uniforms raising Nigeria's flag as they also charged the Federal Government to end all forms of police irregularities.
This is coming days after protesters blocked major roads in the state. The protest left many travellers were stranded for hours.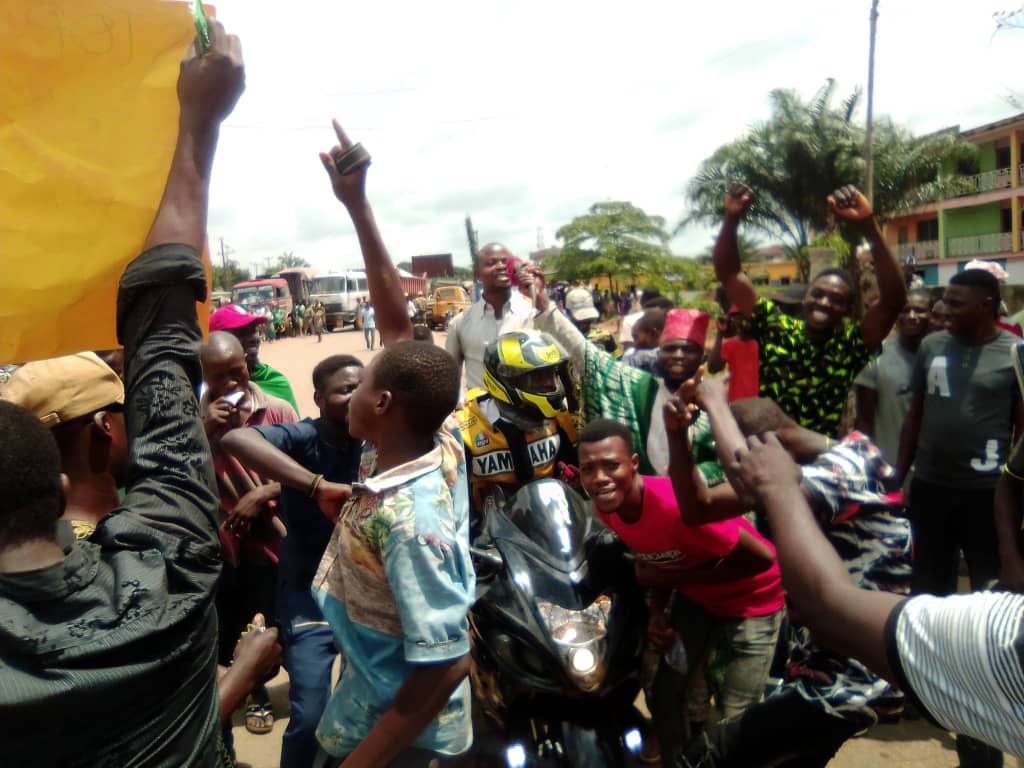 Some of the areas affected in Ogun are the Lagos-Ibadan Expressway at the Mowe axis, Sagamu interchange, Presidential Boulevard, Oke-Mosan, Panseke, Camp-Osiele, Owode-Yewa, Ilaro road, Ado-Odo road, Sango and Papalanto roads all in the state.
Major roads were also blocked on Tuesday despite the fact that the state's governor, Dapo Abiodun, has inaugurated a Judicial Panel of Inquiry to address complaints against the Special Anti-Robbery Squad, (SARS), which include judicial killings and extortion.
Mr Abiodun enjoined members of the panel to make fairness, firmness, dedication and objectivity their watchwords.