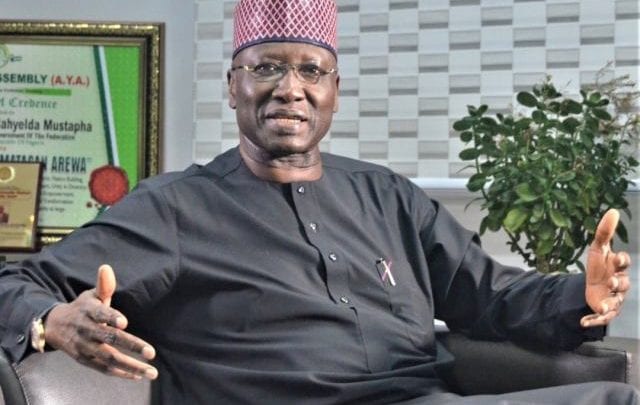 The Secretary-General of the Federation, Boss Mustapha, has warned that the enforcement of the interstate travel ban will be rigorous in coming days.
Recall that President Muhammadu Buhari ordered a gradual ease of the Coronavirus lockdown for another two weeks. He also ordered a ban on all inter-state movements. Mr Mustapha, who doubles as the Chairman of the Presidential Task Force (PTF) on COVID-19, issued the warning on enforcement at the daily briefing of the PTF on Monday.
The briefing aired on Channels Television was monitored by POLITICS NIGERIA.
This newspaper had earlier reported various cases of violations of the guidelines which the President and state Governors have frowned at. However, Mr Mustapha stated that the PTF is meeting with the security operatives this week.
"Like I said, we've met up with them about five times to get them even in the processes of the extension of the lockdown. We will engage them because there is going to be a rigorous Pursuit in enforcement of the protocols."
He reiterated that the compliance with the guidelines, in the two weeks, was very low.
Responding to questions on violation of human rights, he said the PTF has met with security agencies to curb their excesses.
"I believe the national coordinator has responded to that adequately. Human rights violation last week…The executive secretary of the Human Rights Commission reported himself at a press conference that there has been a substantial decrease in human rights violations."
"In the enforcement of this, the police must be mindful of respecting the human rights of our citizens but the citizens also have a responsibility to try as much as possible to respect those process of us and to respect the officers that are employed to provide for our safety and our protection."
" I think it's a two-way thing. You respect the rights of the citizens."
On the increase of the hazard allowance for health workers, he stated that the process is still ongoing.
"You take a decision on an allowance today. It is not effected the next day. There are processes. There are some limitations that would accompany those kind of processes before payments," He noted.