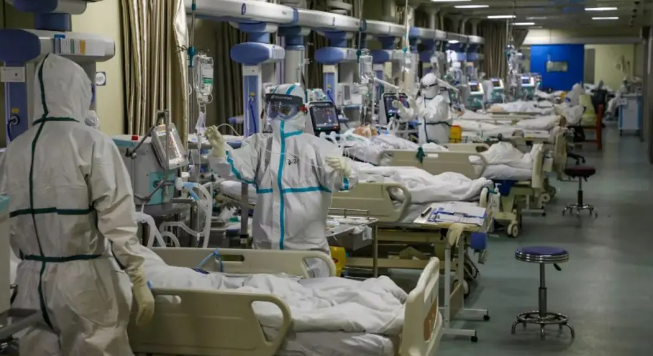 The Enugu state government has discharged its second COVID-19 patient after recovering from the respiratory virus.
State Commissioner for Health, Ikechukwu Obi, in a statement on Thursday evening, said the patient was discharged after testing negative for the disease twice.
According to Obi, the state is now free of the dreaded virus and will continue to tackle the spread of the infection.
The commissioner appealed to residents to call the designated helplines to report any suspected cases of COVID-19.
The state, which had just two confirmed cases, discharged its first COVID-19 patient on Wednesday.
"We encourage our people to continue to stay home, try not to touch your face without having washed your hands, maintain strict hand and respiratory hygiene, wear a face mask in line with the NCDC's advisory and maintain physical distancing," he said.
BREAKING NEWS

The Enugu State Ministry of Health has discharged the second patient from Treatment and Isolation for #COVID19.

Enugu State is officially off the case list! #COVID19EnuguUpdate pic.twitter.com/sGXvKCQFkg

— ENSGCOVID19 (@enuguupdate) April 16, 2020