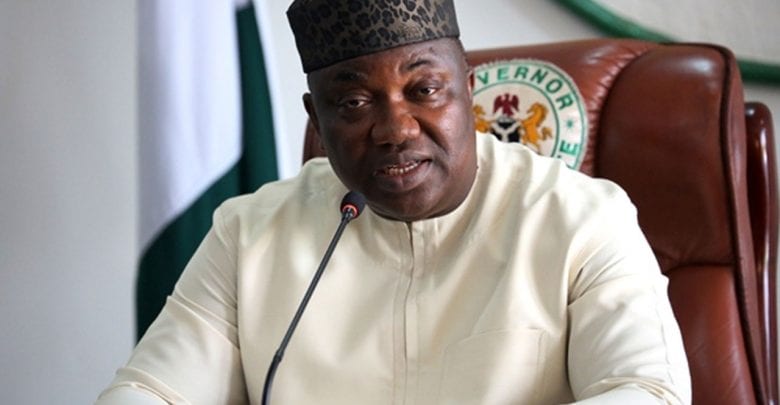 The Enugu state government has locked down one of the popular markets in the state, Akwatta market over alleged abuse of Governor Ifeanyi Ugwuanyi on Friday.
Following the abuse, the state shut the market where basic essentials such as foodstuffs and other items are sold.
POLITICS NIGERIA gathered that the governor visited the market to observe whether his directives that all the markets in the state with the exemption of food markets should be closed down to contain the spread of coronavirus pandemic in the state.
Upon his arrival, he sighted various individuals trading non-essentials. While the governor asked that the shops be locked, traders allegedly called him unprinted names which angered him.
Residents said the closure is inhumane and an illicit act.
Meanwhile, the state government countered the residents as it argued that the allegations against the governor are false.
The allegations were "false, misleading, baseless, mischievous and a failed calculated attempt to undermine our genuine efforts to upgrade the environmental condition of the market for the health and wellbeing of our people", the Chairman of Enugu North Local Government Area, Emeka Onunze, said in a statement.
"We have temporarily relocated the traders of the Tomato market in Akwatta to Garki Market, Enugu, to enable the council rebuild the section of the Ogbete Main Market to standard before they return to the market to continue their business transactions."