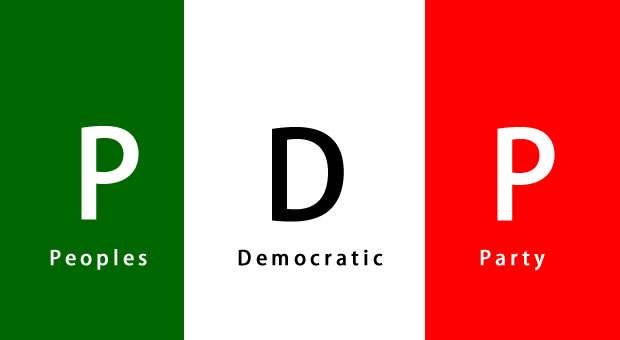 There are indications that the suspension of People's Democratic Party (PDP), Chairman in Osun State, Soji Adagunodo, was instigated by some south-west leaders of the party who are supporting the Adeleke political dynasty, sources told POLITICS NIGERIA.
This newspaper reported how Mr Adagunodo was suspended by the National Working Committee (NWC) of the party and was ordered to hand over all properties of the party to his deputy, Atidade Akanfe.
Rather than do as instructed by the national leadership of the party, the suspended chairman threatens with a lawsuit.
Inauguration of an acting chairman
Amidst all these, Mr Akanfe was inaugurated in Akure, Ondo, last Thursday at the office of the National Vice Chairman (South-West) of the party. POLITICS NIGERIA understands that some members of the Osun State executive of the party were also in attendance.
Mr Akanfe reportedly said; "We don't have any grudge with Soji Adagunodo. We will resolve all our differences when we get home. I want to assure you that the PDP under my leadership will swing into action to close ranks within the party and move the party to a greater height."
"The state working committee, in the last couple of days, has started reaching out to the aggrieved members of the party and to the glory of God, the move has started yielding positive results."
The National Vice Chairman of the party (South), Eddy Olafeso, urged Mr Akanfe to make sure that PDP takes over the state from the ruling All Progressives Congress.
Adeleke factor
Sources told POLITICS NIGERIA that Mr Adagunodo's problem started after he expressed displeasure over the retainment of the party's zonal secretary. Adagunodo in a meeting recently held at the residence of Oyo State Governor, Seyi Makinde, said Osun is no longer interested in the secretary position.
Meanwhile, the current holder of the position, Bunmi Jenyo is an ally and loyalist of the Adeleke camp. The Adeleke dynasty is a strong camp in Osun PDP.
They accused Mr Adagunodo of corruption, maladministration and anti-party activities in a petition. Following that, the National body of the party set up a committee to investigate the various allegations levelled against him. It was the petition that led to Mr Adagunodo's suspension.
This newspaper understands that the suspended Chairman had completed plans to file a lawsuit against his suspension until the intervention of Olagunsoye Oyinlola, the former governor of Osun who is working hand in hand with Mr Makinde of Oyo State to settle the matter without resorting to court action.