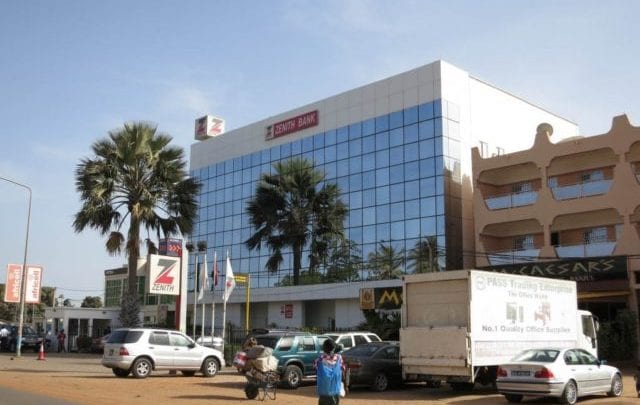 Over the weekend, some Nigerian banks worked out plans to prevent exposure of their staff and curb the spread of coronavirus in the country, POLITICS NIGERIA exclusively gathered.
Banking sources told POLITICS NIGERIA that top management of financial institutions has worked on flexible means to adhere to the government's directive on developing working spaces of less than 20 people. They also introduced a strict measure to every customer irrespective of caliber in the society on preventive ways against COVID-19 before entering the banking hall.
Top staff at Zenith Bank Plc said management met over the weekend and agreed on rotation shifts for their staff to ensure no more than 20 personnel work in all units.
"Banking hall will be a bit scanty with key staff operating and attending to customers.
"Most of them will be customer-facing employees while e-channels are strong will be strongly advised for use," the top staff at the bank's headquarters said on Sunday night.
The source said banking activities will continue as usual while marketing staff work from home.
A staff at Union Bank of Nigeria Plc's branch on Lagos Island told POLITICS NIGERIA that not all staff will resume work on home as management wants to ensure the banking hall is not too crowded.
She said they are still expecting final decision and communication from the bank's headquarters on the next line of action and those that will be working from Monday.
Her claim corroborated Union Bank's tweet on Saturday. The bank in a series of tweets said, "Starting from Monday, March 23rd, Union Bank is activating remote work for all its employees except critical functions in our operations and service teams.
"Our customer-facing employees will be available, you will be asked to comply with our health and safety procedures when visiting the branch."
Fidelity Bank Plc said it will be deploying contactless thermometres at its branches.
On its part, United Bank of Africa Plc has canceled and postponed its 58thh annual general meeting slated for Friday, March 27, 2020, at the Eko Hotels & Suites, Victoria Island, Lagos
According to the company, the cancellation of the notice and postponement of the annual general meeting are hinged on part of UBA's measures, as a Good Corporate Citizen, to avoid the spread of the coronavirus (COVID-19).