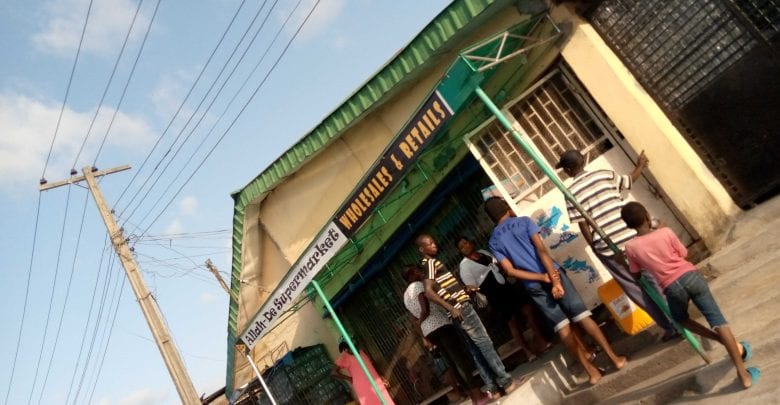 As at Tuesday evening, Nigeria has recorded the total number of 254 cases of Coronavirus and six deaths.
The Nigeria Centre for Disease Control (NCDC) announced late Tuesday announced 16. Ten new cases were found in Lagos, while two apiece were found in Abuja and Oyo State. Delta and Katsina recorded one each.
In all, 44 patients of the virus have been treated and discharged.
"As at 09:30 pm 7th April, there are 254 confirmed cases 44 discharged 6 deaths For more info- http://covid19.ncdc.gov.ng Lagos- 130 FCT- 50 Osun- 20 Oyo- 11 Edo- 11 Bauchi- 6 Akwa Ibom- 5 Kaduna- 5 Ogun- 4 Enugu- 2 Ekiti- 2 Rivers-2 Benue- 1 Ondo- 1 Kwara- 2 Delta- 1 Katsina-1," the NCDC tweeted at about 9.31P.M.
Amidst a high rate of spread, many Lagosians continue to disobey the lockdown order placed on the state by the Federal Government.
POLITICS NIGERIA findings revealed that aside business operatives offering essential services, folks not excepted by the government are flouting order.
More so, this newspaper visited about five brothels in Lagos between 3pm and 6:30pm on Tuesday and sex workers were seen operating 'codedly' with massive customers amidst Coronavirus lockdown.
The interesting thing is that at one of the brothels in Ado-Ajah road, sex workers give customers sanitizer before and after sex.
At other places, buying and selling are on going without fear."Let's not lie to ourselves, there are many people who eat from what they make daily.
For instance, am into barbing and sometimes I make less than N1000 in a day. How do you expect me to cope?", a barber who did not want his name on print to avoid victimisation told POLITICS NIGERIA.
Our correspondent also observed that there was no social distance in markets.
Law enforcement:
On Sunday, popular actress, Funke Akindele was arrested for flouting the government order after she held a birthday party in honor of her husband on Saturday.
The duo were arrested, arraigned and convicted. The Presidential Task Force on COVID-19, on Tuesday, also gave nod to the prosecution of the duo.
The Chairman of the PTF and Secretary to the Government of the Federation, Boss Mustapha, on Tuesday said: "Reports have been received of the general level of satisfactory compliance in Lagos with the lockdown order and we have similarly received reports of violations.
"In this case, I commend the governor of Lagos State with his institutions for the instant action of the government by prosecuting and convicting notable violators, which shows that nobody is above the law."
Relief materials:
The Nigerian Labour Congress (NLC), Lagos Council, on Monday condemned the sharing of relief materials by the state government to cushion the effects of stay-at-home order during the Coronavirus period.
The union in a statement signed by its chairperson, Agnes Sessi and made available to POLITICS NIGERIA said while the initiative is laudable, the target recipients are not reached.
"We have observed that in the distribution of relief materials to the indigent and most vulnerable in the State to cushion the effects of the stay-at-home directive, the target recipients are yet to be reached. We implore the State Government to make the process more seamless and stress-free by deploying already established structures in the State like market groups, organisations, social groups, trade unions and institutions to reach those in extreme need", part of the statement stated.