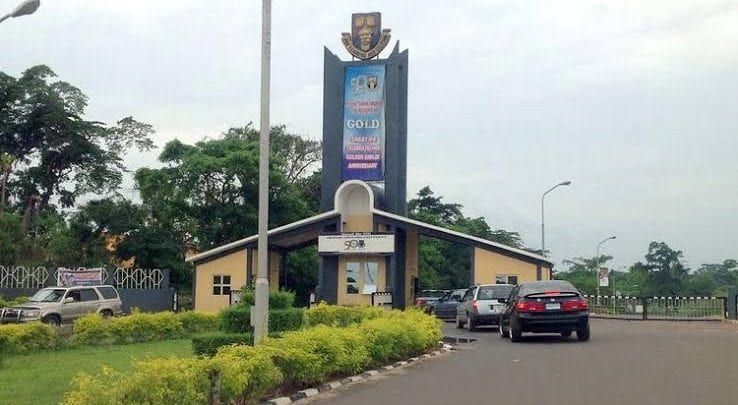 Lecturers in Obafemi Awolowo University, Ile-Ife, are currently at loggerheads over the ongoing industrial action by the Academic Staff Union of Universities (ASUU).
While ASUU members on campus obeyed the call of the national body, members of a factional union, Congress of Universities Academics (CONUA) have continued to attend classes.
Hence, many students of the institution are left uncertain and confused about classes to attend.
Disagreement
Three years ago, some lecturers in the university disassociated themselves from ASUU to form CONUA following an internal crisis widely reported in the news. Adeola Egbedokun, ASUU chairman in OAU said he has directed his members to comply with the directives in line with the two weeks warning strike.
"The reason for our strike action is not solely based on the IPPIS saga but it's based the promise the Federal Government has made to the Union".
"The funds which were violated from 2006- 2018 were stated in the Memorandum of Understanding. The Federal government currently is owing the Union 1.1Trillion Naira of which they have refused to pay".
"Our workers are been underpaid. A senior lecturer in the university is still collecting the money being paid 13 years ago to a lecturer, this shows that the Federal government is wicked".
Mr Egbedokun said the industrial action may generate to total shut down if the Federal Government fails to attend to ASUU this week.
"The Educational sector is nothing to write home about. No funds is been released to the Educational sector then I think if the Educational sector crumbles then they would know the right thing to do", he added
Meanwhile, the National Coordinator and also the Chairman of CONUA in OAU, Niyi Summonu, said his union is not aware of the strike action embarked upon by ASUU.
"All I know is that we will still attend the classes to teach our students. We have told our members to enrol on the IPPIS".
"We enjoin the students to please attend classes as the normal school activities still goes on. We wish everyone success on their stay on campus", he added.
Confused students
A 400 level student of English department, Kaothar Lawal who spoke with our correspondent expressed displeasure over the disagreement between the lecturers.
"The strike action shouldn't come up this time. Lecturers should let students know their fate. How do they expect us to know ASUU and CONUA members among them".
Another student, who pleaded anonymity disclosed that "the Federal government should attend to lecturers demand in order not to disrupt academic calendar"
"The Educational sector in Nigeria is nothing to write home about. The same issue keeps reoccurring and the government doesn't want a change ".
Authority keeps mum
Efforts by this newspaper to get the reaction of the university management proved abortive.
The institution's spokesperson, Abiodun Olanrewaju did not respond to POLITICS NIGERIA calls and text messages at the time of filing this report.