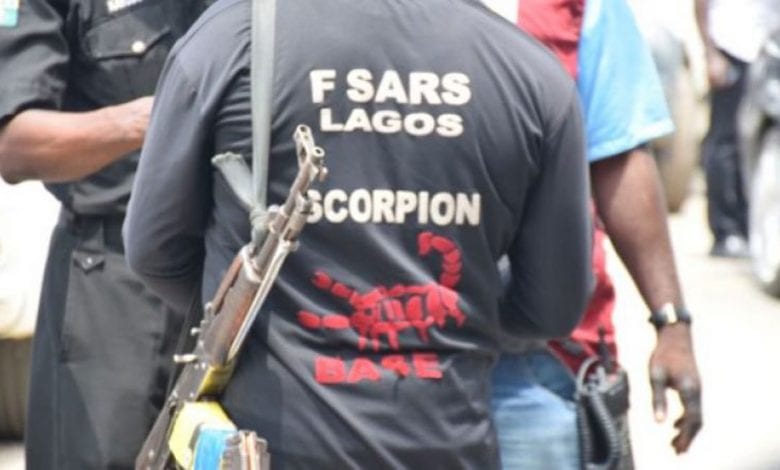 This is not the first time the call against police brutality is coming up in Nigeria. It has always been a problem Nigerians, for a long time, have hoped that the Federal government will adequately tackle but the opposite has been the case until recently.
For over two weeks, Nigerians have taken their agitation against police brutality beyond social media. The call to #EndSARS has caused many to wonder why the end to police brutality is largely focused on SARS operatives.
It should be recalled that SARS was set up in 1984 to combat a rise in armed robbery in the country, but many feel the unit has lost focus, becoming notorious for kidnapping, arbitrary arrests, extortion, torture of suspects and gruesome extra-judicial killings.
As the agitations against police brutality spread across major cities in Nigeria, and the disbandment of SARS to form a new unit, the special weapons and tactics (SWAT) team, POLITICS NIGERIA samples the opinions of some protest leaders in different states in different interviews on why SARS is the focus of their agitations.
Chaimaka Okafor, a feminist and youth leader based in Abuja said SARS operatives are the major focus due to their history of endless brutalities.
"SARS are focused because they are the most feared and dead end for those that encounter them. They appear untouchable and indispensable. When they arrest you and tell you that you can't do anything. The constitution says except one is proven guilty in the court of law, the fellow is innocent. They've shown no remorse even amidst the protest", the told our correspondent."
Abass Oyeyemi, the Director of Reaching minds Initiative told our correspondent that his foundation visit to the prison shows that most people in jail were victims of wrongful conviction because they fell into the hands of SARS operatives.
"A lot of fingers point to SARS officials as scapegoats in the fight to end police brutality. The reason is not far fetched, while the other arms of the police unit are notorious for bribery and corruption, the Special Anti Robbery Squad has one up them, by taking its bridge of oppression to systemic us of torture for investigations and also, for inhumane extra judicial killings."
"It doesn't end there. The SARS operatives who are expected to be disciplined, have made mockery of the force for contributing to social vices ranging from extortion, stealing money and property. They're now known as "Special Armed Robbery Squad", for being what they're not meant to be."
"It's saddening that until date, no real SARS officer has been made to face the law. This sends a strong message to these oppressive officers that they can get away with their atrocities as their victims won't get justice", he said. "The government needs to go beyond lip reforms and ensure that there's truly real reforms in the sector."
In his comments, Ali Toyin Smart, a lawyer and rights activist said while it is a common knowledge and fact that the institution of the police in Nigeria is rotten with many decays which range from malfeasance, bureaucracy, corruption, flagrant disregard for human rights and exploitations, among others, SARS is a 'special case'.
"The case of SARS, being a strong appendage of the police force, enjoys peculiarity because of the manners with which its operatives portray its founding ideologies. Public image is a factor and it goes a long way in shaping the kind of respect people nurture for an institution."
"In the case of SARS, the operatives have already outlived their relevance considering the manner with which they carry out their mandates. They have turned the whole system into an extortionist one where wrong people are being apprehended, exploited and manhandled unjustly while the crimes they are meant to fight against are left unattended to. "
"Apart from the above practical references, SARS operatives have killed wrong people more than other people centred units in the police force. We have seen several examples of young people who were accused of crimes they didn't commit and in the process got killed – and without any punitive measures levied against their killers."
"There were also cases of misrepresented identity where innocent and law abiding citizens would be regarded as internet fraudsters simply because of the way they dressed and appeared. The real life experiences of torture, inhumanity, exploitation and unjust killings were just too many that it became expedient that the unit be disbanded with immediate effect. They have practically outlived their relevance long time ago because I see logic in the continuous existence of a unit which killed at will those it was meant to protect", the lawyer said.
Speaking with our correspondent, protest writer and activist, Apagunpote Chokomilo disclosed why anti-cultism and kidnapping units of the police are not given major attention.
"SARS has the major victims because of their involvement in civil matters. People use SARS to settle conflicts. Other units work in ghost mode and are not really known to people but the quest for money mostly through frauds and all sort of illegalities made people to place premium attention on SARS. Do you know that yahoo boys also use SARS to harass themselves?"
"When a client gives someone cash and in return gives it to another for conversion and experiences a delay or deliberate diversion, they use SARS to harass themselves. That's how low it has become. In all, the greatest enemies of SARS are the yahoo boys, cryptocurrency dealers, content developers, online journalists, online traders who practice E-commerce, forex traders, victims of robberies and extortion who have suffered hell. Sadly, all these take more than 75% of Nigerian youths. That's why you see the major focus and attention on SARS", the Journalist said.
A leader of the #EndSARS protest in Osun State, Olowolafe Dunsi simply said "while Police brutality is a widespread menace in the police force, it appears the SARS Operatives are the most notorious unit when it comes to brutality."
"The reason for this might not be far-fetched from the fact that the unit was established as a covert one. The unit was empowered with special powers to operate without designated uniforms and unidentified vehicles. This special power gave them a chance to carry out their acts of impunity easier than other units."
In the same vein, Alawode Afolabi, a human right activist based in Ogun State said: "the reason for the establishment of SARS unit is to fight armed robbery and other crimes including kidnapping and cultism that are prevalent in the country."
"However, due to factors including lack of proper training at recruitment and poor welfare of police officers, SARS officers and other officers of the Nigeria Police Force now resort to victimizing and brutalizing innocent citizens. Another reason why SARS operatives are the major focus of all police brutalities is due to the fact that they are notorious for their unprofessional conduct over the years."
"An average SARS operative is of the mentality that a well-dressed youth engages in cybercrime, which in most cases is untrue. And in that case, they harass the individual, brutalize and demand huge amounts of money before the individual can be freed. If he refuses, he might be shot. This unprofessional conduct is also due to the fact Police bosses demand that these operatives return with money to run the Police Station after daily patrol."
POLITICS NIGERIA understands that despite an appeal by some officials in the Government including Vice President, Yemi Osinbajo, the protesters appear not to be ready to leave the streets except all their 5 major demands are met.