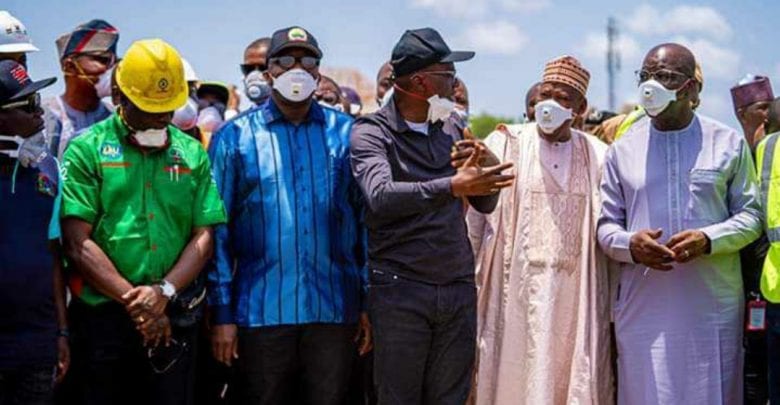 A delegation of the Nigeria Governors' Forum (NGF) on Saturday paid condolence visit to Lagos state governor, Babajide Sanwo-olu, to commiserate with him of the fire incident that rocked Abule Ado, last Sunday. 
The incident claimed many lives and rendered hundreds homeless. The explosion damaged properties worth billions of naira.
The three-man team led by Kayode Fayemi, the governor of Ekiti state, Kano State governor, Umar Abdullahi Ganduje, and  Edo state governor, Godwin Obaseki.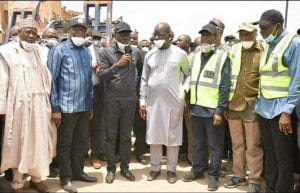 Speaking at the scene, Mr Fayemi expressed shock at the magnitude of devastation in comparison to the casualty figures.
He appreciated Mr Sanwo-olu for his prompt response to the disaster and for setting up a relief fund that would help mitigate the hardship of the victims.
While commending the Lagos State Government for the attention given to the place, he promised that such issues would be addressed going forward.
The Governors' forum further announced the donation of the sum of N200 million for relief.
They sympathised and commiserated with those who lost loved ones and properties by the unfortunate incident.
Also in the delegation were the Director General of the NGF, Asishana Okauru and NGF's Head, Media and Public Affairs, Abdulrazaque Bello-Barkindo.