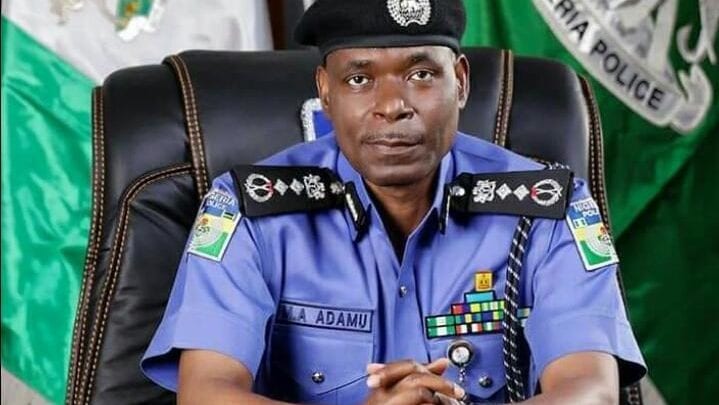 For barely a week now, Social Media has been agog following the crisis that erupted at Lekki Toll Gate. POLITICS NIGERIA reported how many protesters were killed last Tuesday as armed men opened fire on #EndSARS agitators.
The protest was against police brutality but Nigerian youths met military brutality at the toll gate. There have been various accounts on how the incident occurred and how it claimed lives. Before the #LekkiMassacre, protesters and police officers were killed. In fact after the Lekki incident, many more officers have suffered serious attacks.
Unfortunately, the media and most importantly, citizens neglected the experiences of police officers. From widely reported cases, no fewer than 30 police officers lost their lives in the crisis, yet little or nothing has been said about them.
In Lagos alone, over 20 police stations were burnt. The same occurred in most states of the country. Speaking with POLITICS NIGERIA, the spokesperson of Ondo State Police Command, Tee-Leo Ikoro told our correspondent that hoodlums have been attacking police officers in their respective homes.
In places where officers are not met at home, hoodlums attack their family members and also destroy their belongings. The question many Nigerians refuse to ask is if the entire police force is filled with 'bad guys'. That cannot be true anyways.
There are many good individuals in the Nigerian Police Force who are also victims of Nigerian's failed system.The welfare of these officers are nothing to write about. Policemen wield rifles to fulfil their constitutional duties and protect citizens, but the residential facilities the officers return to at night after risking their lives, do no justice to the job they sign up for.
POLITICS NIGERIA findings have shown that the current administration of government has never for once factored the renovation of police barracks in annual budgetary allocations. Asides this, while the police does not have any policy of compensation for families of victims of extra-judicial killings, there is no also compensation for even families of officers who died on official duty.
Top police officers who spoke with this newspaper over the weekend said, police officers who die during official duties rarely get insurance and the families that get often wait for years. In addition to this, the stipend is usually less than Five hundred thousand Naira.
This then leads to the question of whether corruption in the police force can stop. To think of this is a mere joke because the Nigerian Government has also failed to take responsibility in ensuring that the take-home pay of officers are appreciated. The Nigerian Labour Congress and every other profession underneath are quick to go on strike whenever their remunerations are not adequately paid but that is not the case with security operatives.
They continue to work in penury and this in one way or the other sends a strong signal to the nation's criminal justice system. The police is very crucial to the criminal justice system but circumstances surrounding their work gives room to miscarriage of justice and all forms of irregularity.
The mental health of an officer would remain at its lowest ebb and corruption in the larger society may not seize since the "police is the mirror of any society." Security Analysts who spoke with our correspondent said what Nigerian police officers get can simply be likened to 'survival stipend' when compared to what is obtainable in the United States of America (USA), United Kingdom (UK), and even in some African countries like Ghana and South Africa.
Even in the West African sub-region, the Nigerian police has one of the lowest salary figures. They also have officers among them, called the 'rank and file' popularly known as 'The Force's foot soldiers' who spend decades in the line of duty but hardly get promotion.
From various interactions with police officers, POLITICS NIGERIA deduces that many officers are even more victimised than the citizens they are securing and except a rapid action is taken to solve this problem, Nigerians will sooner than later move from #EndSARS travails to #EndSWAT struggle which may be more brutal than what was obtained in the last few weeks.