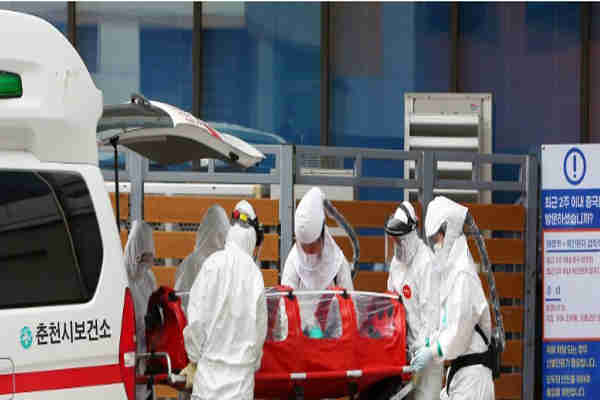 At a time when countries all over the world are combating the COVID-19 pandemic, misinformation is also at its peak with myriads of hoaxes and fake news being shared around.
Series of fake news have been spread about the casualty figures, mode of treatment, cure and public figures who contracted the respiratory disease.
However, POLITICS NIGERIA, in its support for accountability media rooted in verification, has dispelled rumours through publishing consistent fact checks.
Recently, there are reports that a COVID-19 patient died in Omole Estate, one of the major estates in Ikeja, Lagos State capital.
This online newspaper, however, made efforts to confirm the veracity of such information.
CLAIM: A report published on Ladunliadinews, dated April 3, stated that some residents claim a woman has died of coronavirus in Omole Estate.
https://www.ladunliadinews.com/2020/04/residents-claim-woman-has-died-of.html?m=1
The platform quoted Starconnectmedia.com, which earlier published something similar on Thursday. Starconnect claimed it was a suspected case.
"The incident, we gathered occurred in Omole Estate Phase II, which extends into Olowoira, Lagos. The patient, we gathered became very sick, exhibiting symptoms noted for the COVID-19 pandemic and was taken to the Primary Health Centre in the area but when there was no ambulance from the Nigerian Centre for Disease Contro, (NCDC) and the Lagos State Ambulance Service (LASAMBUS) to evacuate her to the Infectious Disease Centre, Yaba, she was returned to her residence in a tricycle where she eventually died.
"In the Memo to residents, Chairman, Omole Phase II, Mr Bamidele Lanisa noted that many people could have come into contact with the patient, stressing that the risk of transmission is real in the neighbourhood.
"We advise residents to please stay in their houses and refrain from unnecessarily going about. Please safe. We advise a total stay at home for now", Starconnectmedia quoted the Chairman.
Nevertheless, other media platforms had reported the same, attributing the story to starconnect.
https://www.google.com/amp/s/www.pmnewsnigeria.com/2020/04/03/coronavirus-suspect-dies-in-omole-lagos/amp/
VERIFICATION: Findings by this paper showed that an aged woman died in Olowora on Wednesday. Olowora is a downtown area, which according to Google map, is 9 minutes drive from the estate.
Also, in the report published by Starconnect, no resident was reached out to.
Meanwhile, when our correspondent contacted some occupants of the estate on Friday, they said they were not aware of the incident.
Farotade Henry, a resident made it known that the information was fake.
He noted that the chairman of the estate had already debunked it.
According to the information passed across to the occupants, which was obtained by POLITICS NIGERIA, the deceased woman in question was already aged and she has been sick for more than a year.
"Health officers and COVID -19 team from the LG and LASG has fully investigated the case and reported that the patient was not tested, thus Coronavirus is not confirmed. Be as it may please let's all be aware that Coronavirus is real. It is very important we all observe all the precautionary measures put in place by relevant authorities such as; Stay at home, observe social distancing, wash your hand with soap and water regularly." Mr Lanisa wrote.
Moreso, official data has it that Nigeria recorded its first COVID-19 death in a 67-year-old male and the second death was recorded four days ago.
None could be traced to the deceased woman who died two days ago.
However, the spokesperson of the NCDC refused to respond to calls and text messages from POLITICS NIGERIA to get an official response to the claim.
VERDICT: The CLAIM that a COVID-19 patient DIED in Omole Estate is FALSE.