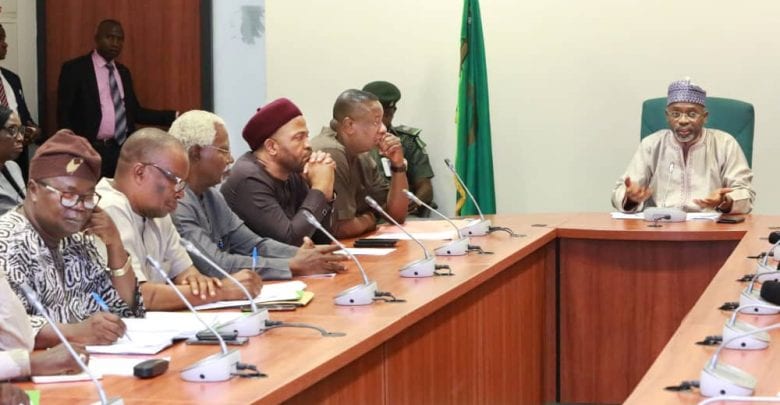 The coronavirus scourge has left the hope of students hanging as many are uncertain of when the schools will resume. Recall that the Federal government had earlier ordered an indefinite closure of schools at all levels nationwide since March.
Notwithstanding, misinformation and rumours have trailed the specific date these schools will be re-opened. Some time ago, it was rumoured that the schools will commence work on May 1, however, the Federal Ministry of Education appealed to Nigerians to ignore reports in circulation that claim the Education Minister, Adamu Adamu, has directed the reopening of schools.
The spokesperson of the ministry, Ben Goong, in a statement of April 13, said there was no such directive from the minister because everyone had been instructed to work from home due to the coronavirus pandemic.
Meanwhile, the recent one is a viral image being shared across social media platforms. The image displayed the following; "FG ORDERS CLOSURE OF SCHOOLS NATIONWIDE TILL NOVEMBER, 2020 DUE TO THE PANDEMIC OF COVID 19". The image also contained a press statement dated April 21 and was purportedly signed by Adamu Mallam on behalf of the Ministry of Education.
"The Federal Ministry of Education is closing all tertiary, secondary and primary schools nationwide over the outbreak of the coronavirus in the country. The ministry said it is part of measures to contain the spread of the virus.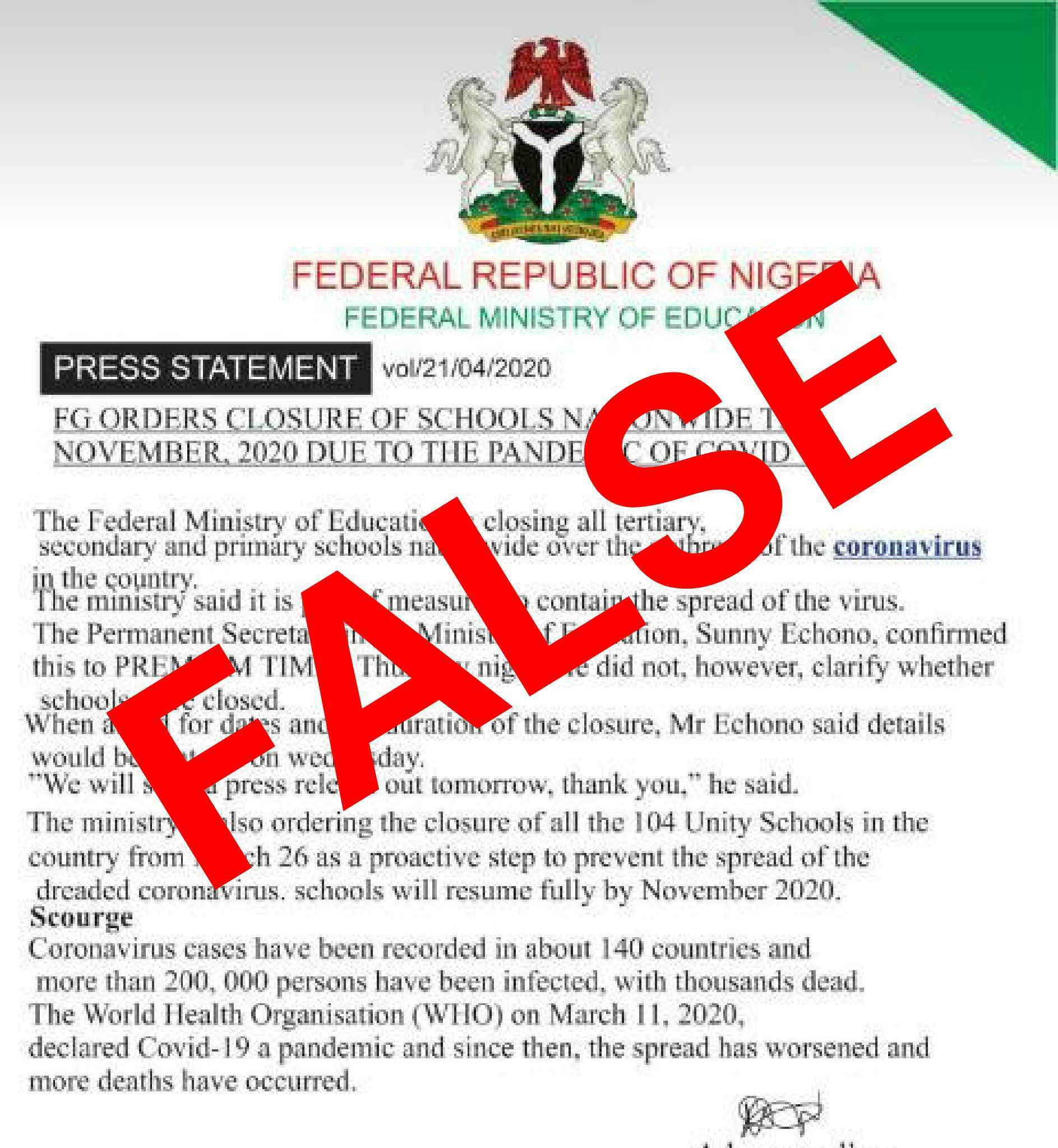 The Permanent Secretary in the Ministry of Education, Sunny Echono, confirmed this to PREMIUM TIMES Thursday night. He did not, however, clarify whether schools were closed.
When asked for dates and the duration of the closure, Mr Echono said details would be sent out on "Wednesday," Premium Times, an online newspaper was quoted.
VERIFICATION: Checks by POLITICS NIGERIA revealed that the content of the image was lifted verbatim from a report first published on March 19. It was authored by Azizat Adedigba, an education correspondent for Premium Times newspaper.
Meanwhile, the original report did not include November 2020 as the resumption date. Also, when contacted by POLITICS NIGERIA, Ms Adedigba flagged the image as FAKE. A reverse image search done on Google showed that the viral picture emanated from social media apps like WhatsApp, Facebook and Twitter.
More so, in response to our enquiries, the spokesperson of the National Universities Commission (NUC), Ibrahim Yakassai, denied knowledge of any issued resumption date. "There is nothing of such," he said on Wednesday afternoon.
VERDICT: The Federal government is yet to release ANY resumption DATE for schools.