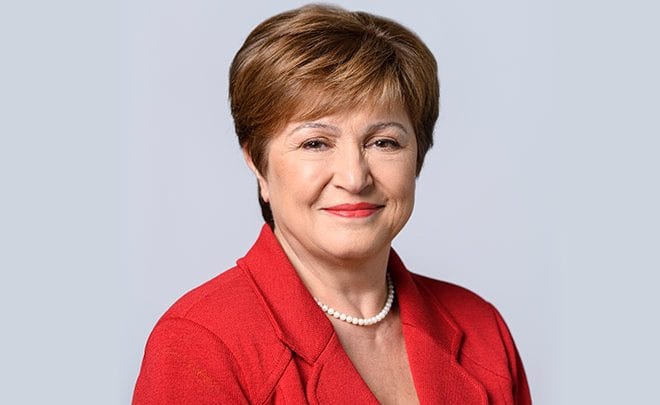 As Nigeria gets support from foreign donors in a bid to fight the COVID-19 pandemic and cushion the effects on its economy, fake news sometimes arises or figures are misconstrued.
Recently, a report emerged about the exclusion of Nigeria from the International Monetary Fund (IMF) debt relief scheme, generating controversies amongst Nigerians, particularly on the social media space.
It is expedient to note that the Coronavirus pandemic is shutting down economies globally thereby sending different countries into emergency distress. It is in this light this that the IMF is relieving them of their debts in order to help sustain and complement their efforts at reviving their economies.
IMF is an organization of 189 countries, working to foster global monetary cooperation, secure financial stability, facilitate international trade, promote high employment and sustainable economic growth, and reduce poverty around the world.
CLAIM: A report published by Punch newspaper, one of the most widely read newspapers in Nigeria, stated that "IMF excludes Nigeria from 25 nations granted debt relief".
After Punch Newspaper published the report, it gathered 792 retweets and over 1000 likes from readers.
(https://twitter.com/MobilePunch/status/1249936673187618820)
Also, it was also featured on several news websites and blogs.
In the report, Punch quoted a statement issued by the Managing Director of the IMF, Kristalina Georgieva.
However, in the statement, Georgieva said the agency would provide $500m in grant-based debt service relief to 25 countries.
"Today, I am pleased to say that our executive board approved immediate debt service relief to 25 of the IMF's member countries under the IMF's revamped Catastrophe Containment and Relief Trust as part of the Fund's response to help address the impact of the COVID-19 pandemic"
It listed the beneficiaries as Afghanistan, Benin, Burkina Faso, Central African Republic, Chad, Comoros, Congo, D.R., The Gambia, Guinea, Guinea-Bissau, Haiti, Liberia, Madagascar, Malawi, Mali, Mozambique, Nepal, Niger, Rwanda, São Tomé and Príncipe, Sierra Leone, Solomon Islands, Tajikistan, Togo and Yemen."
Verification
POLITICS NIGERIA findings reveal that although the statement is genuine, Nigeria was never part of the countries indebted to IMF.
Also, in a copy of the statement obtained by this newspaper, Georgieva did not mention Nigeria.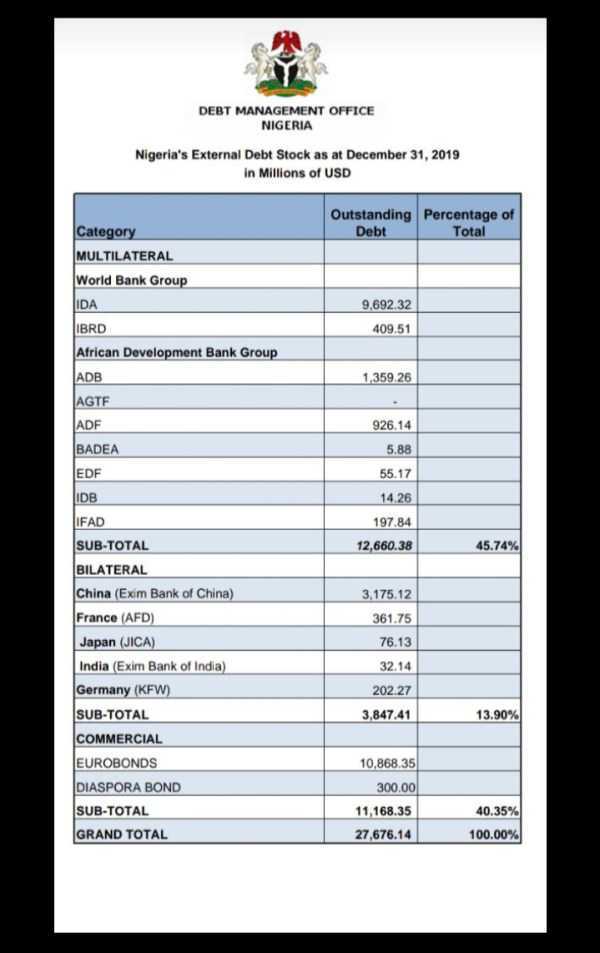 As of December 31, 2019, IMF was not part of the agencies Nigeria was owing. A report released late last year on Nigeria's External debt by the country's Debt Management office shows that Nigeria is not owing the IMF.
Note that IMF loans are meant to help member countries tackle balance of payments problems, stabilize their economies, and restore sustainable economic growth. Furthermore, Nairametrics, a leading financial resource company, in a recent article, noted that Nigeria was never part of the countries indebted to IMF.
The company however published a list of the debts being serviced by Nigeria as evidence.
Nevertheless, it was gathered that Punch Newspaper later pulled down the story.
While it was not clear why the newspaper pulled down the story, POLITICS NIGERIA understands that credible newspapers only retract stories when they are either false or erroneous.
VERDICT: Nigeria was excluded from the debt relief scheme because it is not indebted to the IMF.