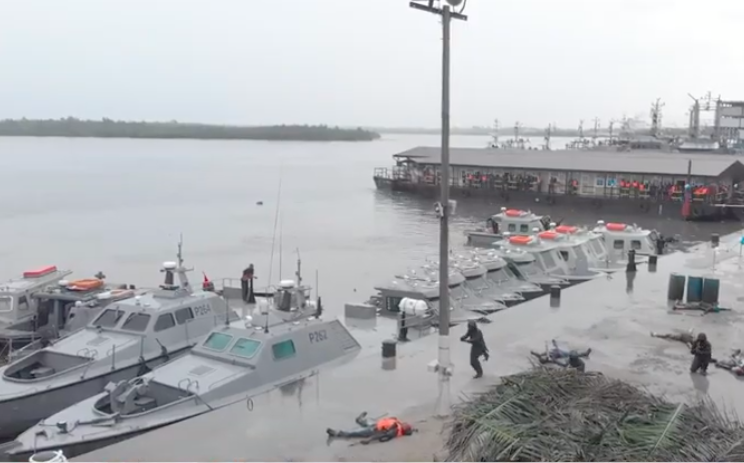 A video has gone viral purportedly showing a shoot-out between Niger Delta Avengers and Personnel of the Nigerian Navy.
The footage generated a lot of controversy online with many questioning the federal government's ability to adequately provide security of lives and property for citizens.
POLITICS NIGERIA, in its drive for accountability, carried out an investigation to ascertain the authenticity of the video and here is what we found;
CLAIM: On Thursday evening, a report appeared on SAHARA REPORTERS with the title "Niger Delta Avengers Attack Nigerian Navy, Kill Security Operatives".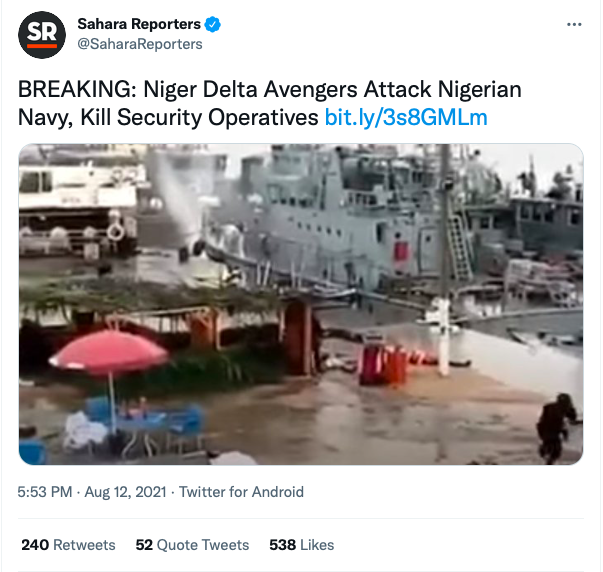 On perusing the report, a video was also attached showing men adorned with mufti clothes carrying assaullt rifles exchanging 'bullets' with masked naval personnel.
The video was also syndicated across several twitter accounts with most carrying emblems of the Indigenous people of Biafra, IPOB.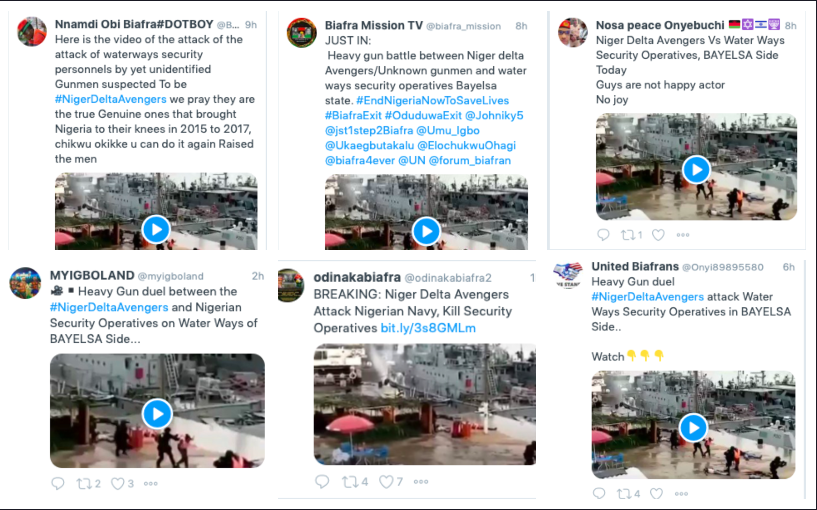 VERIFICATION: Findings by POLITICS NIGERIA reveal that the video is not a shootout but actually a Military drill. The entire scenario was simulated to show the Navy's tactical response to hostage situations.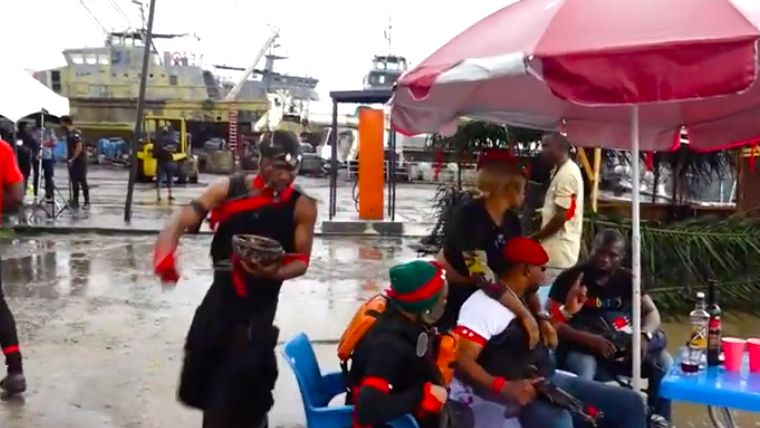 This newspaper learned that the demonstration called 'OPERATION FALCON FURY' was carried out on August 4th 2021.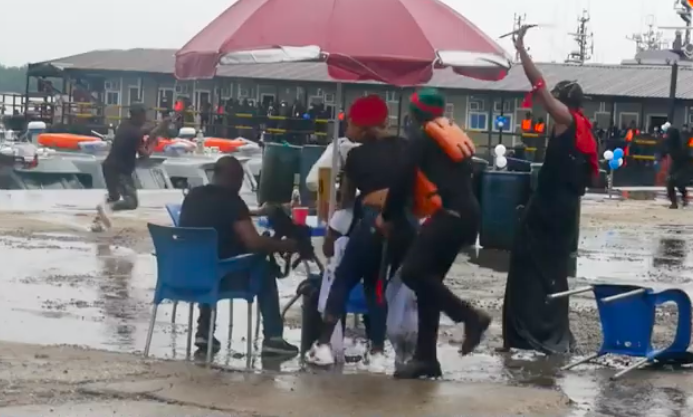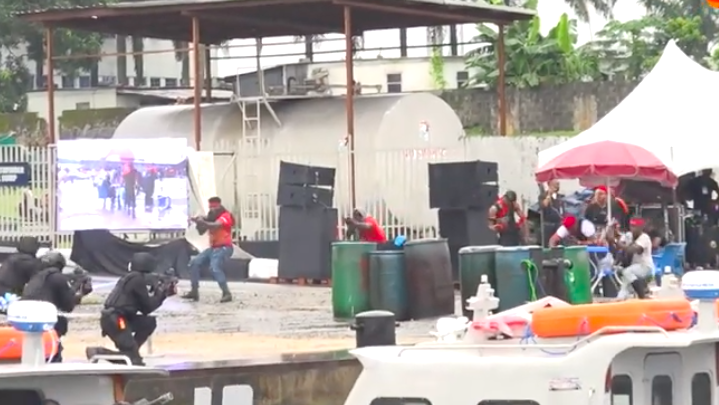 Watch a full video of the simulation below;
VERDICT: The report that Niger-Delta Avengers attacked Naval personnel in Bayelsa is FALSE