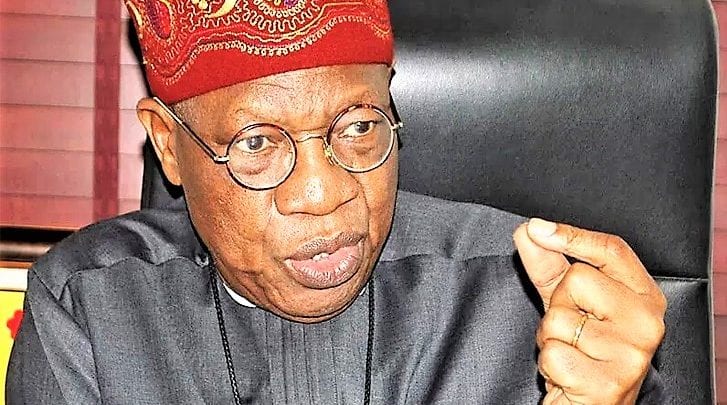 Nigeria's minister of Information, Lai Mohammed has said that Nigeria will not go the way of Afghanistan.
Mohammed, was speaking in the wake of Afghanistan's takeover by Terror group, Taliban. Speaking to journalists in Washington DC, Mohammed said that the security situation in Nigeria has not degenerated to that of Afghanistan.
"Nigeria is not and will not be a failed state. Yes, we have challenges in some corners of the country but that has not made Nigeria a failed state. A failed state is one where basic facilities are not available and everything has broken down but, Nigeria is not in that stage," he said.
"If what happened in Afghanistan is something to go by, then the Federal Government should be given kudos for the way it has handled insurgency in the last couple of years."
"The lessons from Afghanistan today is that for over 20 years of American intervention and over a trillion-dollar spent and thousands of American lives lost, it took the Taliban just few weeks to recapture Afghanistan."
"This should be a lesson for everybody that when you are fighting an insurgency or movement driven by ideology, it is always difficult to overcome and you must be resourceful, deploying both kinetic and non-kinetic approaches. When people were saying we should invite mercenaries, the president was focused and maintained that our military has what it takes."
"The President should be given kudos for believing in our military and deploying both kinetic and non-kinetic approaches,", he said.